Carpet cleaning Bristol 
 Carpet cleaning in Bristol Call Trustmark Approved Aura Floor Care, Paul or Kerry on 07534183880 or 01172791682  free quotes.
Home or commercial carpet cleaning Bristol Area award-winning local to you! Professional Bristol carpet cleaning service
Get Your free Home Carpet Cleaning Quote Now! 01172791683    07534183880
Book your Office, Commercial Premises Carpet cleaning, Today! 01172791682 or 07534183880
Free Quotes!
 Carpet Cleaning Bristol, Steam Carpet Cleaning For Best Results 
Award-winning Providing Steam Carpet Cleaning Bristol With Fast Drying Times, Trustmark Government Endorsed, State Of The Art Equipment for Domestic And Commercial Carpet Cleaning Bristol and Bath
5 Star Reviews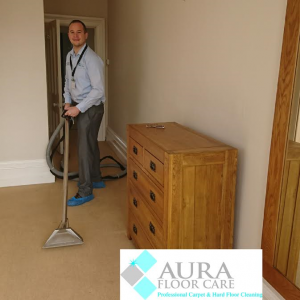 Carpet cleaning in Bristol, service that's fully insured and fully guaranteed. Our carpet cleaning Bristol service is proudly  Trustmark government-approved National carpet cleaners association and the approved carpet cleaners association.
Offering you carpet cleaning in Bristol to PAS 86 British standard using only the most high-end equipment ensuring fasted drying carpets and deeper cleaning ensuring your carpets are cleaned sanitized with lasting results without the outdated methods that leave chemical residues people are now aware of.
Aura floor Care use Eco-friendly Carpet Cleaning products with fastest drying times when carpet cleaning in Bristol for a  fair price your local friendly reliable established carpet cleaning Bristol specialists 
We Also carry out Dry carpet cleaning of  Sisal Carpet, Cleaning Bristol carpets wool-safe methods of carpet cleaning wool, natural to manmade carpets,  commercial carpet tile carpet cleaning Bristol, to churches, homes, apartments, flats.
Whether our Carpet cleaning Bristol service is completed with our mounted units to our complete access portable units to our machines specifically designed for rapid clean and dry or large area commercial premises carpets. Our Bristol carpet cleaning service covers it all giving you the highest standards available
Give us a call we are here to help with any carpet cleaning in Bristol  
We believe there's no such thing as a stupid question call us for any advice on carpet cleaning Bristol and make it our mission to answer any queries you may have, call us at our Bristol local premises, being  gives us the advantage on the Bristol area, in most cases we have probably carried out a carpet cleaning service on your street or businesses park before. Via the advantage of  being an established  company carpet cleaning  in Bristol for over 15 years
GET A FREE QUOTE
Aura Floor Care Professional Carpet & Hard Floor Cleaning
Call Moblie 07534183880 Or Office 01172791682 For Professional Carpet Cleaning In Bristol NOW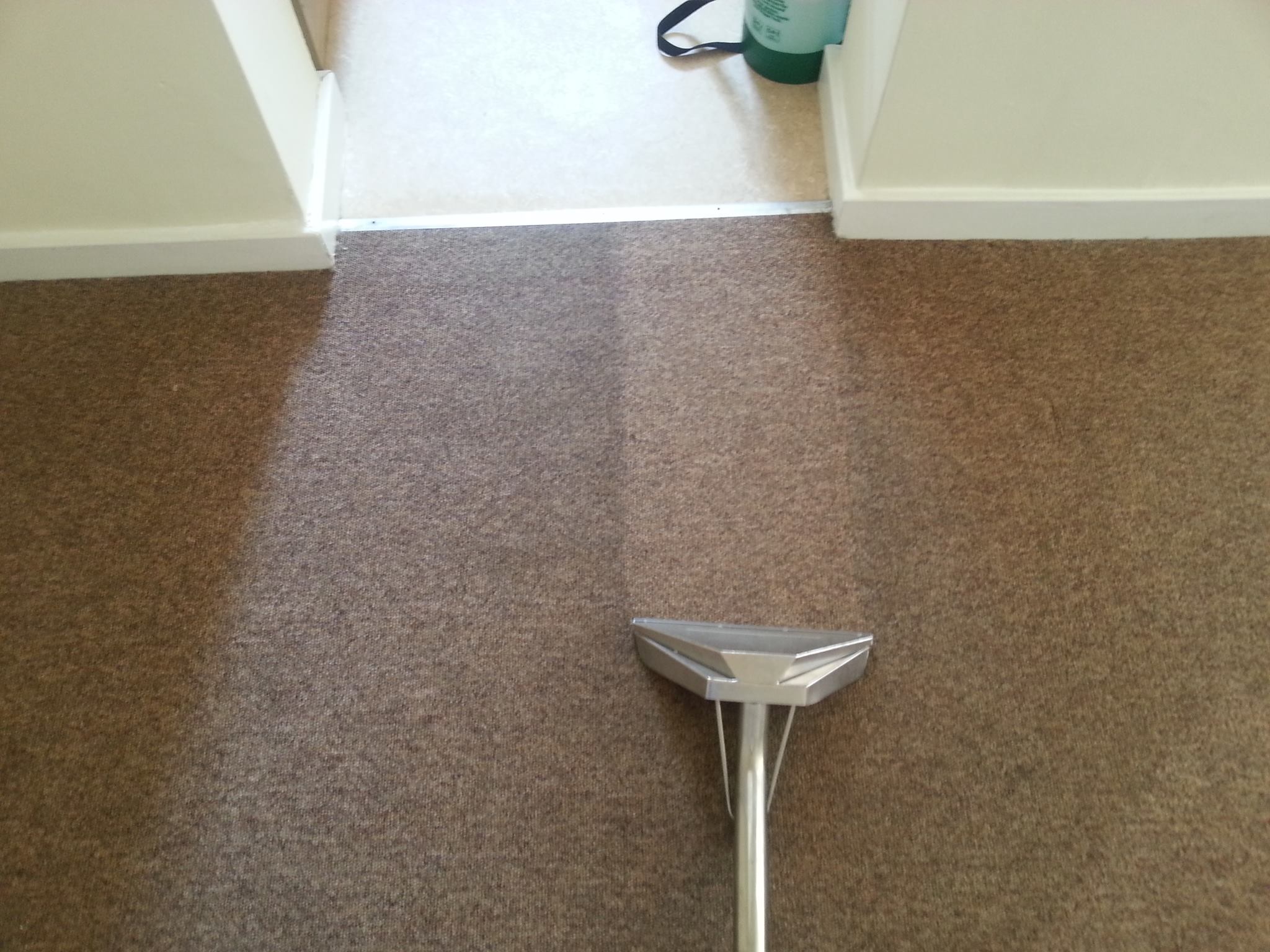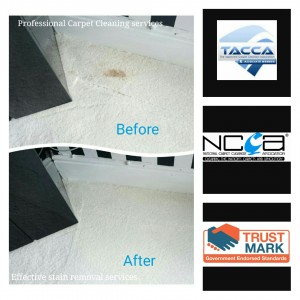 Offering you a professional friendly affordable carpet cleaning service in Bristol and the surrounding areas call Paul or Kerry We offer Child and pet safe products  at an affordable price call your  local friendly Bristol  carpet cleaning specialists 0n 07534183880 or 01172791682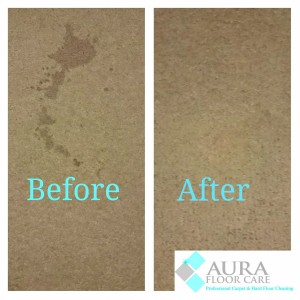 Looking For Reliable Professional Carpet Cleaning Bristol?
Choose our carpet cleaning Bristol service if moving out? Or moving into a home and don't want to live in others peoples dirt? Ending the tenancy and don't want to lose your deposit? Or a landlord who wants the Bristol carpet cleaning completed professionally and correctly the first time with a convenient service and quick drying times? Or need the office carpets cleaned quickly as well as professionally with a reliable reputable long withstanding company time just want to treat yourself or someone to a professional carpet cleaning in Bristol? Join our growing list of satisfied customers and call Aura Floor Care for all your carpet cleaning in Bristol and the surrounding areas
Easy to book Carpet cleaning Bristol!
Contact us to arrange a free quote or email us your carpet cleaning Bristol requirements, you will be dealing with us direct "we clean the carpets ourselves" for best most effective results, your in good hands when requiring a Bristol carpet cleaning service
Call us for a free Carpet Cleaning Bristol quote 
We offer you a friendly easy to book and professional, reliable carpet cleaning Bristol service, who always put our customers first. Don't take our word for it, just listen to some of our 100s of satisfied customers
Book Carpet Cleaning
Get in touch now to get a completely free no obligation quote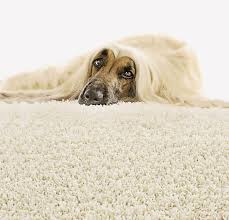 Our Services for you include domestic and commercial carpet cleaning Bristol, Bath, contract carpet cleaning, stain spotting experts, professional, affordable, local, carpet cleaning experts, Bristol, Bath and surrounding areas give us a call for a no obligation quote now
Residential or commercial carpet cleaning Bristol call us 07534183880 or 01172791682
Professional, reliable and affordable. Award Winning Carpet Cleaning Services Bristol
Rated best Carpet Cleaning Services In Bristol by Smart Vacuums, UK
Carpets steam cleaned and fan dried. Walk on your carpets right away call 07534183880 0r 01172791682 Now! for 20 percent off Bristol carpet cleaning o
Professionalism experience and know-how
Offering you the services of a professional carpet cleaning Bristol and hard floor cleaning company, that has the training, reputation & qualifications with over 15 years established experience to produce outstanding results consistently. Our carpet cleaning Bristol services provided to you are to the highest standard giving you the best results at fair pricing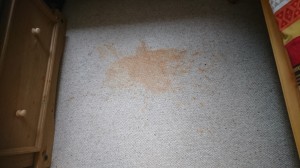 PAS 86 British Standard, IICRC Standard Professional Carpet Cleaning Bristol,
Trustmark and the National Carpet Cleaners Association accredited Carpet Cleaning service Bristol area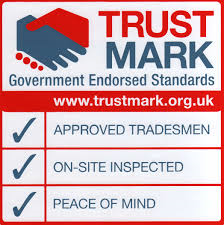 Our quality accreditations including PAS 86 British Standard, IICRC Standard Professional Cleaning as well as being full members of Trustmark and the National Carpet Cleaners Association. Are your guarantee of the quality of our work and the standards you can expect from us from start to finish. Ensuring we give you the ultimate confidence going forward from the moment we arrive at your home or workplace, we treat your furnishings with respect and offer only the best advice, offering for our carpet cleaning Bristol service or hard floor cleaning service exceeding expectations
Professional domestic and commercial carpet cleaning Bristol
As well as many domestic customers we also carry out work for many commercial carpet and hard floor cleaning customers including commercial office blocks, energy providers, financial Services, media companies, bars, clubs, private, public and special schools, nurseries, local councils to concert halls, including services on the new Bristol City stadium. And of course carpet cleaning and hard floor cleaning and sealing as well as many other services for our valued domestic customer's homes in and around Bristol and Bath
Unrivaled equipment and cleaning processes giving you the best results carpet cleaning Bristol results
Our National Carpet Cleaners Association fully trained technicians can provide assessments and are trained in the use of many different cleaning systems wet or dry processes. We have dedicated high investment to offer unrivaled equipment and unique cleaning processes to give you the best results, we provide a service of carpet cleaning in Bristol with the fastest drying times
Green Eco-friendly specialist services, no harsh chemicals
We offer you a specialist, professional Bristol carpet cleaning as well as many other services. We pride ourselves on giving you the best possible service without cutting corners, using primarily Green, Eco-friendly products leaving no harsh residues, protecting you are your furnishings.                        check our local reviews CALL NOW Experienced, Trained, Fully Insured staff Floor maintenance professionals
Support  Your local Bristol Carpet Cleaning Business
We're no franchise or call center operatives you will get straight through to us and we carry out the carpet cleaning in Bristol ourselves.
Tweets by aurafloorcareBe sure to get friendly service whether domestic carpet cleaning of a small room, end of a tenancy, or moving home, Scotchgarding, Stain removal, to larger scale commercial carpet cleaning a large area. Give us a ring to arrange a very competitive free honest no obligation quote.

Giving you great results and amazing service as our many genuine testimonials attain to, here are some of the benefits when choosing us for carpet cleaning in Bristol or tile and grout and floor care services
for cleaner, fresher, dryer carpets, cleaned with the up most care and professionalism Call Aura Carpet Cleaning "and give your carpets a good Aura"

The Most thorough clean or its free
The Most thorough professional carpet clean or it's completely free!
We guarantee you a truly professional service of carpet cleaning, We will restore your carpets to their nearest obtainable level if you are not happy we will clean them again, if you're still not satisfied we will give your money back without quibble, with ten years experience and most of our work coming from previous customers and referrals, helping us become Bristol's leading carpet cleaning company.
Used Aura for cleaning my carpets are not only really clean they are practically dry and smelled fresh considering we have two dogs was very impressed, also removed stains in my daughters bedroom, Rose Steer, Sefton Park, Horfield Bris
Professional, affordable, reliable, local carpet cleaning Bristol, Bath, and surrounding areas
local Carpet Cleaning Bristol
GET A FREE QUOTE
High heat "steam carpet cleaning" Bristol we clean carpets at 240 degrees ensuring sanitizing and dry carpets "Professional Steam Carpet Cleaning is the best" at 240 degrees Fahrenheit!!                              " we not only clean but sanitize "
We use only accredited British designed manufactured energy-efficient machinery when carrying out domestic carpet cleaning in Bristol. At the highest temperatures giving you superior cleaning results, the most outstanding in their class. The large machines never enter your home and stay outside for your convenience. With the added option of maneuverability for flats and where parking can be an issue we never have a problem delivering to you a great service, we never use your water or drainage. "Steam Cleaning" is the only method recommended by the world's leading carpet manufacturers. Our Carpet cleaning service is known for using the most powerful equipment and products that can deal with the most stubborn stains and dirt. Our top of the range  custom made Steam Heat Exchanger units alongside powerful mounted or portable units all that stay outside your home provide steam heat in seconds and provide the highest quality carpet cleaning in Bristol While other carpet cleaners in Bristol clean with ineffective lukewarm water our steam boost for maximum power heated in seconds process eliminates: Bacterias, Relives asthmatic conditions,Ensures optimum health conditions, 
Why we only clean in pairs

offering you  More effective and efficient carpet cleaning Bristol By Trained professionals 

Your carpet cleaning in Bristol completed faster with better processes

No missing out vital carpet cleaning methods or cutting courners

Altogether a superior carpet cleaning service in Bristol

Aura Floor Cares Unique Steam Boost System application unit gives best results for your carpet cleaning in Bristol 
A safer system "no harsh chemicals needed"
Carpet cleaning service with fast drying times
Added Eco Oxy Boosting solution we found amazing results (Check our before and after page)
Best results for all carpet cleaning in Bristol
High heat steam =Quick drying times, for Bristol carpet cleaning
Experts In stain removal techniques
With substantial investment invested in equipment and trained in all aspects of stain removal techniques by and have affiliations to leading carpet cleaning product manufacturers. This ensures knowledge and to remove some of your most stubborn stains and although no carpet cleaner in Bristol can guarantee to get every stain out. We have the best chance "if we can't remove it no one can"
Professional stain removal carpet cleaning Bristol, Bath, and Surrounding areas
called Aura, to Clean our Carpets in Saltford, they removed make up and other stains that a didn't think would have came up informative, nice guys thanks! Tessa Edmonds, Bath Road, Saltford
Our Accreditations are your Guarantee of the Quality of our work and the standards you can expect from us from start to finish
Odor Control treatments
We can remove bad odors, using treatments designed to relieve odors from the very backing of the carpets. We have services including Uv lights for Enzyme detection, tools, the specialized agents, the equipment and the experience necessary to deal with and eliminate most types and kinds of odors including pet and household odors offering the odor remedy's and carpet cleaning services in Bristol, Bath, and the South West. as well as Tile and Grout cleaning Bristol, Stone tile cleaning Bristol area, Patio cleaning in Bristol, Pressure washing services, and other services
Aura, removed that "lived in smell" from my carpets before we moved in, house smells much fresher now. Dan Rossiter, Stuart Street, Redfield
Great testimonials GET A QUOTE NOW We have great testimonials and images of all our own work and we pride ourselves on being punctual, flexible, and delivering a great service. Check our genuine testimonials of work carried out in your area.
Commercial and Industrial  Carpet Cleaning and Hard floor Cleaning and Sealing  As Well as carpet cleaning domestic household carpets in Bristol . We offer you professional Contract carpet cleaning commercial and domestic carpets including Offices, Nurseries, Schools, Hotels, conference halls, bed and breakfasts, end of tenancies, carpet cleaning for landlords, letting agents.  At Aura floor Care, we specialize  in  Carpet Cleaning Bristol, Tile and Grout cleaning and sealing Natural Stone Cleaning, Pressure Washing services Bristol
Proffesional Domestic & Commercial services provided 
We provide you with experience and technical know how to ensure great results as well as setting the most convenient times including weekends, nights to suit any schedule Call us for a chat or to arrange a free no obligation quote.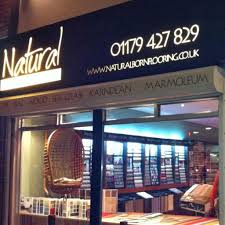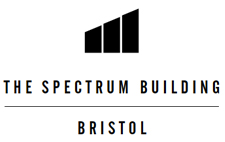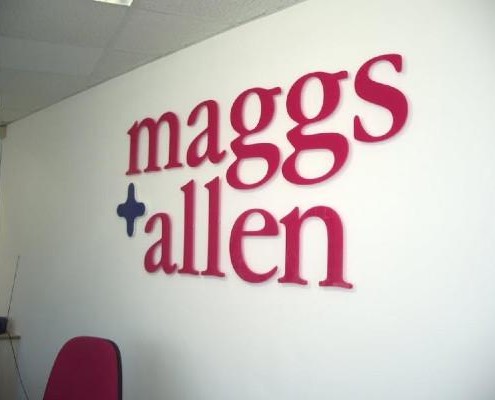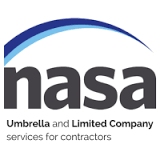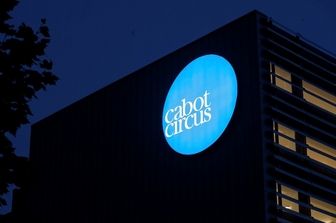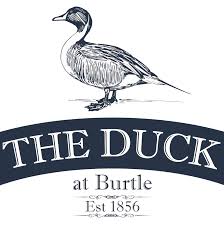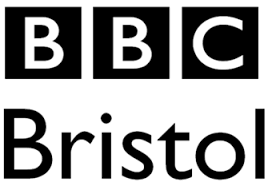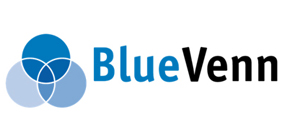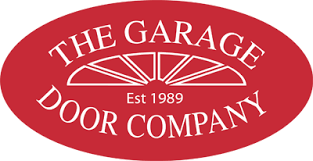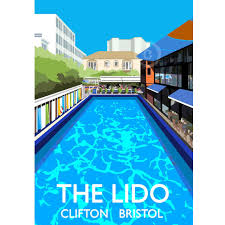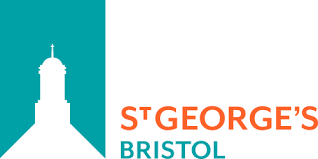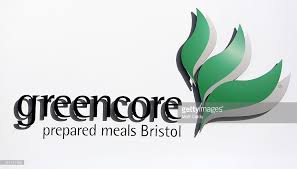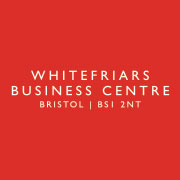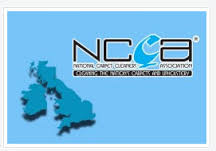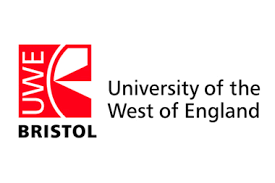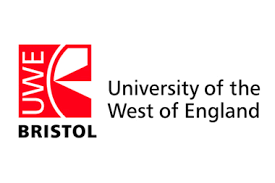 Thank you thank you thank you – you did an amazing  Totally recommend these guys   Jill MCDermott, Redfield 
We are not a Splash and dash company
"you will not find better value or service or reliability please check our verifiable genuine testimonials   " Paul and kerry Aura Floor care " here for all your carpet cleaning cleaning Bristol"
Call Paul and Kerry at Aura Floor care  Carpet and Hard Floor  Cleaning we're here to help we believe there's no such thing as a stupid question can offer you honest information and help going forward call us 07534183880 or 01172791682 from 7 till 7 or 7 to 6 Saturday or click the box below, Thanks, Aura floor care carpet cleaning Bristol, tile and grout Cleaning, Pressure Washing Services, Patio Cleaning.  BOOK NOW 
Helpful Google search terms
Steam carpet cleaning
Stain removal experts Bristol
Commercial carpet cleaning Bristol
Carpet protection services
Scotchguarding carpets
Allergy control services
Odor control
Carpet cleaning near me
Office carpet cleaning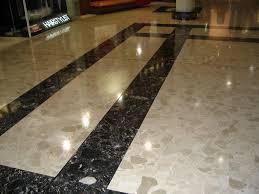 "

Give your carpets a good Aura for 2018″ We are your local, affordable, professional carpet cleaners and hard floor cleaning and sealing experts, don't hesitate to call, give us a ring we are always more than happy to help for advice or to answer any questions at the office on 01172791682 or mobile 07534183880
So go ahead and
"

Give your carpets a good Aura

"

! call 01172791682 or 07534183880