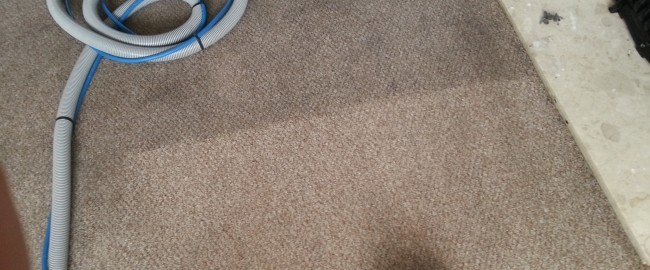 At Aura Carpet Cleaning Bristol we take pride in only being a phone call away to answer any questions, as you can tell from our great testimonials we always believe in gaining happy satisfied customers that why half of our work comes from customers callbacks
So when looking for a quality carpet and upholstery cleaner I would suggest looking for a local company, with years in the industry, with the latest serviced equipment who will offer no extra charges when work quoted.  A company with great written testimonials who are fully trained and can show you documentation of this, a company with fully vetted and insured carpet technicians at Aura Carpet cleaning Bristol we meet all of these expectations
We Work to P.A.S standards                                                          
Members of the N.C.C.A
Up to date methods of cleaning
up to date training
Best equipment 
= best carpet cleaning results  
With our high temperature powered extraction system you can see the carpet getting cleaner with every stroke
Our machine dealt with these highly soiled stairs and our Air blower got the carpet dry in no time.
Stain removal
Successfully removing stains from carpets depends on the carpet cleaners ability to analyze the stain, identify the carpet fibre and carpet construction, choose the appropriate product and apply it correctly. Without this knowledge, stain removal will always be hit and miss and could cause permanent damage to the carpet fibre or set the stain at Aura Carpet Cleaning Bristol our Carpet and Upholstery cleaners have been trained to deal with these matters and can deal with stains on carpets and upholstery accordingly.
So to start at Aura Carpet Cleaning Bristol we like to find out as much about the stain as possible the more the you can tell us about the stain the better. Our first step in the identification process is to decide whether the stain is permanent, as with strong dyes such as hair colorants, old urine stains,and many hardened stains from paint, varnish and adhesive spillages.
the nature of the carpet is also an important factor when deciding if the stain is permanent. Pale wool fibres will take in dyes and colouring from food and drink far more easily than synthetic fibres on the other hand, a large oily spillage synthetic fibre will be very difficult to remove because synthetics absorb oil more easily
The next step we use is to ascertain whether  the stain is water soluble or solvent soluble. Solvents will not remove water_based stains such as drinks, while water based stain removers will have little or no effect on greasy oily stains. some stains, because they have left both water-soluble and oily residue even a residual dye stain may require several different stain removal products used in the correct order
we also test the PH of the the stain with a PH meter. if the stain is acidic, it should be treated with an alkaline product and vice versa for the best advice and stain removal procedures always choose a reputable carpet cleaning company trained to deal with these matters like Aura Carpet Cleaning Bristol
TAKE THE WHITE TOWEL TEST
Try this : Try putting a clean white towel on your floor just inside your front door walk on it, track stuff on it. let the dog sleep on it. Spill stuff on it… now heres the question. How long would it last? How long would it stay clean A week a couple of days maybe? heres the point . your carpet gets just as dirty as that towel does except if your like most people its been a year or so before you have had your carpets cleaned.
Your carpet is just like a big filter in your home. it traps everything ! It traps Dust mites Pollen, bacteria, harmful pathogens and everything else you bring in from the street. its designed to But what happened to all those pollutants? they had to go somewhere that's right there trapped on in your carpets and now your family is living on them when you walk across your carpet you stir this stuff into the air and your family breathes it. this can cause asthma, irritate your lungs and make you sick.
MY CARPETS DON'T LOOK DIRTY
When you buy carpets the manufactures state you get a  professional carpet cleaner to clean your carpets carpets once a year. The reasoning behind this is not only will it help keep the carpets pile and form but also studies have shown that an average carpet can hold up to nine pounds of dirt in in a square yard (that,s a area 3 feet by 3 feet) without even looking dirty. Get rid of Dust mites, harm full pathogens, bacteria, pollen and everything else.  Give you and your family a healthier lifestyle by getting an NCCA member like Aura Carpet Cleaning Bristol to clean your carpets once a year. .
https://www.auracarpetcleaning.com/wp-content/uploads/2014/04/sept-pics-428.jpg
488
650
auracarp_wp
https://www.auracarpetcleaning.com/wp-content/uploads/2013/04/rect3042-1-43.png
auracarp_wp
2014-04-09 06:49:06
2019-03-14 16:25:11
Our Company Ethos