Professional wool carpet cleaning
We specialize in wool carpet cleaning and maintenance, using methods of the highest standards, we have cleaned and maintained some of the most pristine wool carpets in Bristol and the South West, we have procedures to identify fibre type to attain the perfect solution mix to ensure the optimum clean and maintenance package going forward. We have intensive training experience, completed exhaustive methods including advanced cleaning achievement awards to ensure we are able to deal with wool carpet cleaning or maintenance issues.
Aura Carpet Cleaning have training and experience for large carpet manufactures plus have received advanced  training from accredited carpet cleaning and maintenance companies such as, Ashby's in Kent and Europe's largest manufactures of professional carpet cleaning equipment Prochen with over 12 years experience gives us the monopoly on other carpet cleaning companies in Bristol in achieving astounding results. With accreditations from the government endorsed Trustmark the Approved Carpet Cleaners Association and full membership of the National Carpet Cleaners Association.
We pride ourselves in giving you the best results and will arrange the best carpet cleaning method around Bristol and the South west arriving on time giving you a free honest quote of the work to be carried out.
We work to the highest of standards and can be trusted as we are fully vetted and members of  Trust mark and offer carpet cleaning to the British standard approved kite mark
When getting a carpet cleaned please check the reviews of the associations the carpet cleaner is a member of and the training of the carpet cleaning company, as this will give you an indication of the standard of the work and will help you to choose the best company and get the best results
We have many wool carpet cleaning maintenance packages, ensuring your wool stays looking good, stays clean and pristine as the day you bought it. Also ensuring a healthy living environment we have pet packages,  stain, spot removal for the cost of a free quote!  We advise you not to use any on the under the kitchen counter products as these can invariably set the stain.  Call us especially  if a spot involving pets.
We can give an assessment and tell you the best achievable result going forward with honesty and integrity, we can also  advise on insurance quotes or whether or not to effect your warranty.
We believe at Aura carpet cleaning Bristol in giving you a full and proper carpet cleaning service, answering any questions you may have. When it comes to carpet cleaning:
   We don't cut corners we clean them

We have experience in Wool carpet cleaning Bristol and the South West, cleaning and maintaining wool carpets from leafy Suburbs, town and country homes to city centre locations, the exclusivity and durability of wool gives a great effect and statement  in homes and with regular maintenance can last indefinitely.

At Aura Carpet Cleaning Bristol we specialize in maintenance and cleaning of wool carpets, thus ensuring we give you the most satisfactory carpet cleaning service in Bristol for years to come.
call us now on 07534183880 or 01172791682
At Aura Carpet Cleaning Bristol  we use a unique 10 step cleaning procedure unrivaled in the carpet cleaning industry to give your carpets the most through cleaning available
At Aura Carpet Cleaning in Bristol we offer a stain-guard or Scotchgard treatment to keep your wool carpets stain free for longer.Stain-shield works by waterproofing fibres so any spills can not get through,  making it easier to remove soil and stains. This durable, soil and stain resistant protective coating extends the life and appearance of carpets and upholstery.
Wool carpet could be permanently damaged by Wine, tea, coffee, tanning agents plus pet urine to name but a few, this can be prevented by applying a Scotchgard application which would protect, giving you the time to blot up any stains and spills. Most advisable to protect Wool to ensure it stays damage free.
Carpet manufacturers recommend that you have carpet protection such as Scotchgard applied every year
FURNITURE REMOVAL
We also move your larger furnishing and place Styrofoam blocks or foil tabs underneath them for drying and to protect your carpets from dying odor leach from your furniture to carpets.  For you convenience all we ask is you remove smaller items and valuables for insurance reasons.
STAIN AND ODOR REMOVAL
At Aura Carpet Cleaning we can most remove stains, odors, pet hairs, Wax, oil/water based paints, included in your quote tough/permanent stains will be advised upon before cleaning begins. Check our free guide on what to do after stain spillage here 
Although we can deal with most stains some can be permanent. We have the best procedures and products for removing some of the toughest stains. So before getting the harsh house old chemicals out which in a lot of cases make the situation a lot worse and can also damage the carpet fibers call Aura Carpet Cleaning
Aura Carpet Cleaning cleaned my 4 bedroom house berber wool carpet, found them to be on time, very smart, friendly and carpets came up very well, Mrs Sadie Jones, Rushmore Lane, Backwell
ASK yourself are you really going to get all of these measures from another carpet cleaning company, at Aura carpet cleaning we Clean to P.A.S standard the British standard for carpet cleaning, National carpet Cleaners Association standards, have had full training from the NCCA and Ashby accredited Carpet And Upholstery Cleaning courses.
We work with directives from the directors at the NCCA this ensures we have the best cleaning procedures, technical ability and have ongoing training, keeping up to date with the latest carpet cleaning techniques, ensuring we give you the cleanest carpets and best service around
                                                                                                    Aura Carpet and Cleaning in Bristol are fully trained members of the nationally recognized NCCA who have 25 years of experience.
We use Wool safe products to ensure protection on your delecate Wool carpets

Proud to use Prochem Child and Petsafe products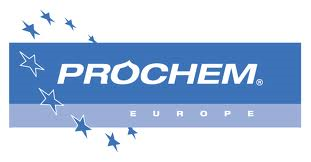 "

Amazing friendly service and great results

"

Phillipa Robinson, Rowham Mead, Hotwells, Bristol
Very courteous and efficient, the carpets have been returned to their former glorys and I wouldn't hesitate to recommend Aura carpet cleaning Bristol to friends excellent!!! Vicky ludly. Arley Hill, Cothem Bristol
Did really well, I was truly impressed, brought carpets color back, good advice on wool carpets as well thanks, James Tidwell, Sion Hill, Clifton, Bristol
Had full house wool carpets including rugs cleaned was happy at discounted price cleaned carpets quick but efficient, great pair. Excellent job all round. Brith Dunne, Banerleigh lane, Leigh Woods bristol