Local easy to book service carpets look so much better
Well done service prompt and professional
Aura maintains our properties carpets to very good effect carpets always smell lovely after service. Paul always produces outstanding results
Great service, very prompt great results
Carpets and tiled floor (kitchen) Cleaned and now look as new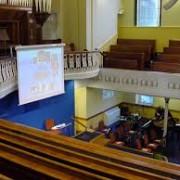 Worked over the weekend to clean our carpets, the team were very punctual, polite and professional, highly recommend Pauls team.
Impressed with Aura Floor Cares commercial carpet cleaning service, carpets cleaned over the weekend. we came in clean dry fresh carpets on Monday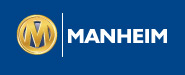 Good Service! Auras maintenance floor cleaning service is reliable and we were all impressed with the results!!!!
Before opening my new shop, I was searching for carpet cleaning companies, I found Aura Floor Care to be most professional and friendly to start with. Paul was very easy to deal with and was on time and we were astounded with the results very clean carpets and the smell was very pleasant really really pleased with the service from start to finish. Highly recommended service!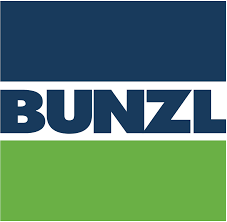 Hardworking+professional Company, Aura regularly Clean and restore our floors to impressive effect
knowledgeable, prompt, and hardworking.  Precise detailed carpet cleaning of our lodges,  well done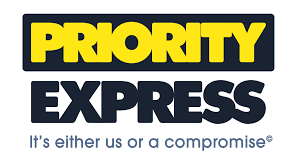 Aura provided an Effective and excellent service of cleaning our office floors, on time and know their stuff results were pristine floors.
Great work at short notice, bang on
Prompt and very professional service for on-site cleaning
Quality carpet cleaning, fast turnaround before stadium opening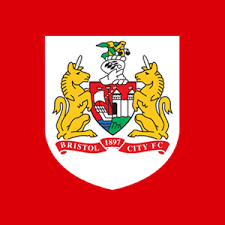 Aura Cleaned and restored our pub before opening, carpets were clean and bone dry before opening day. Totally amazed by the service booked in for regular work

Aura Floor Care service was very easy to book, left the key with estate agents, Paul picked up and completed the job on time and great looking carpets
Removed coffee stain from carpets in my Bristol apartment professional friendly service
Carpets and Tiled floor cleaned same day!. Very good result easy to book Paul and Kerry very friendly
5 star service carpets so much cleaner, knowledgeable local easy to book
"The team are great, carrying out regular maintenance cleaning of our city center office really good effect on the floors, removing all stains off our busy office carpet and the carpet looks much much better. The team are very polite, professional and on time, carrying out work after office hours. The carpets are dry right away and smell lovely".
"After bidding and eventually winning a whole house carpet cleaning service that aura had kindly donated for the Above and Beyond , Better life Appeal charity dinner. Paul carried out carpet cleaning of our large house removing tough stains. We had an outstanding result, as well has referring the services to friends and family, we will be using Auras services for our property"
"I have my done carpets regularly with Auras maintenance packages, very professional  service"
"Very happy with auras commercial carpet cleaning service, cleaned our offices with really good effect"
"Aura provided carpet cleaning and carpet guard, protection, was impressed with the service had them done on a Saturday morning which was handy for us. Carpets smelt  fresh, looked clean. Amazing service"
Absolutely fantastic! Job on our large office carpet in our Bristol premises
"Very good help service  and advice on my Slate floor"
"Professional services, very good results cleaning of  extremely large areas in short space of time"
"Aura carried out Carpet Cleaning and Protection  of large scale office with short notice, completed fast! Carpets look fantastic!. Will use again"
"Pleased with work carried out on my Slate kitchen floor area"
"Excellent, Highly recommended"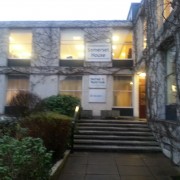 "Very polite, Excellent service, cleaned our whole downstairs office floor, dirty carpets look much cleaner now"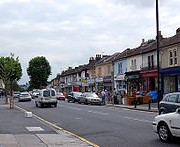 "Carpets look great, very good service carpets dry and clean very well done"
"Well done good prices good clean  thanks guys"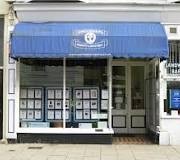 "Aura Carpet Cleaning are a trustworthy company always on time, clean all our Bristol properties, take pride with there work can only give ten out of ten, great working with you guys, thanks"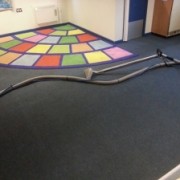 "Aura Cleaned our offices on Friday smells fresh and clean impressed again with the service, carpets came up much better than we were really pleased with how well the rugs came up really grateful came up on quick notice over the holidays, good job guys much much better than expected"
"Good service, very nice for Aura Carpet Cleaning both members of staff were well mannered helpful and really help turn what was a very dirty wool carpet back to its formative self. Having had trouble with Carpet cleaners before it was good to see professionals who explained exactly what methods they were using. Using natural products on request I found my carpets looked much better smelled better and have their fluffy ness back. I would recommend Aura Carpet Cleaning to all and sundries, kept me informed of the whole cleaning procedure in a very knowledgeable and friendly manner, thanks guys"
"Aura Carpet Cleaning Cleaned 8000 square foot at late notice did a very good service, In a short time period. Aura carpet cleaning our our vendors and always carry out work in a professional way, the carpets are looking really clean now thanks for a good job at such short notice highly recommended service now vendors for our hotels"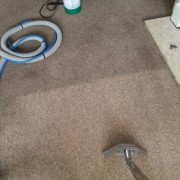 "Completely revitalized dirty carpets looking like new now could not believe it was going to chuck carpets out! very good work well done will use again"
"We Always use Aura Carpet Cleaning to clean our properties always smart punctual and very good results every time"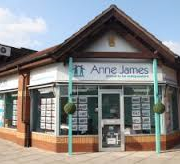 "Very satisfied Aura Carpet Cleaning services prompt on time very good results "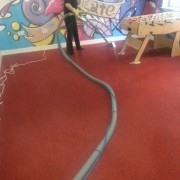 "Aura Carpet Cleaning Cleaned our 5 floor luxury student apartments in central Bristol cleaned over 4,200 square foot in a short space of time to a very high standard, very professional and a very good price"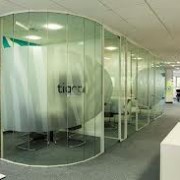 "Aura Cleaned 3000 Square foot in my offices before move in, in Bristol Very good service and price cleaned on a weekend very quick, very clean"
"Fabulous result,carpet was badly stained, looks like new again couldn't be happier"
"Very impressed carpets a good job smelled very nice had whole house cleaned before moving in"
"Superb Job really well done rugs came out like new very informative and friendly"
"Aura cleaning cleaned our showroom offices that were heavily stained for good price did a spectacular job cleaned on a Friday night very" convenient got oil stains carpets look very clean"
"We Always use Aura carpet Cleaning for our properties in Bristol Very reliable, amazing cleaning results and good prices"
"Got stains out, carpets look nearly new  thanks again"
"Perfect stairs and hallway looking like new"
"Great work glad had house done nothing but high praise thanks again"
"Thanks Rug looks like new plus top notch job for the stairs"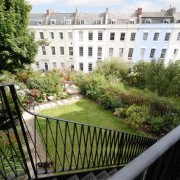 "Professional  friendly good service"
"Would use again, good work at reasonable prices"
"Great Work rooms look like new thanks"
"Was 100 per cent happy will use again, brilliant job will recommend"
"10 out of 10 prompt and reliable service carpets look very clean thanks"
"Carpets look clean will use again"
"Used Aura to do stairs and stainguard on time and carried out well"
"Thanks Paul more than happy with the work"
"I had flat on Park street cleaned, flat good now before dirty now very clean"
"Cleaned well highly recommended"
"Good prices on time as well carpets dried quite quick will use Aura Carpet cleaning again"
"Well done good prices good clean  thanks guys"
" Just to say thanks for doing my sons bedroom looks like new now thanks guys"
"Great value on whole House cleaning would recommend Aura carpet cleaning"
Wool carpets and coffee stain cleaned to good effect very polite, informative will call back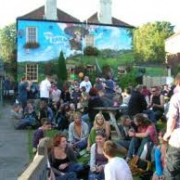 Called Aura to clean our heavily stained carpets in our Bristol Pub, which they did to a very good standard, very decent people and was impressed with the transformation.
Good service used  spray Paul left me for free with to good effect to remove tea stains, and did good job on my carpet and on suite bathroom carpet. Very highly recommended service showed me testimonails and insurance on request. Arrived on time after a bad experience with two prevouis carpet cleaners before moving to Bristol was happy all round.
thanks guys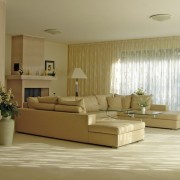 We use Aura to clean our customers carpets, very good service thanks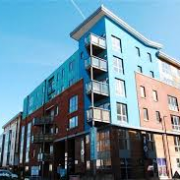 Cleaned my flat on time, did a good job
Carpet cleaning and cleaning of chairs of my studio, removed stains of Make up Biro etc arrived on time, punctual, clean tidy appearance,  explained process, gave variable options for the clean. Carpets where clean right away and dry, chairs few hours, left free spotter, ten out of ten, will recommend
thankyou Dr S Shah
Aura came out very quick and did a very good job, house looks and smells fresher used large industrial machines very knowledgeable got 4 coffee stains out that I wouldn't have thought possible, friendly and arrived on time
Carpets look a lot better a good clean and dry quicker than expected, thanks
Quality service was going to pay for new carpets, saved me money house smells much cleaner and fresher also my wife was very pleased which is a hard task in itself
Moved to my new home in Bristol, first thing I did was got more carpets cleaned glad i did top marks for the carpet cleaning!
I was very pleased with the service and cleanliness, I shall call again
Cleaned two rugs and wool carpets gave good advice, result was  spot on
Better than i expected carpets look like when first bought them
I was impressed a good service Thanks
four wool carpets cleaned and protected, coffee stains removed, great service, punctual, Paul knows his stuff thanks guys we will recommend
Used Aura to clean both mine and my parents places this year exceptional work, friendly and knowledgeable managed to clean where other companies had let me down, came out very quick, wonderful service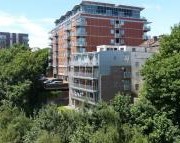 On time completed cleaning of several properties renovation needed carpet cleaning done in short space of time carpets texture, cleanliness improved, visually much improvement,  removed dust, soot,  used other before but would got better end result with Aura carpet cleaning. Ten out of ten great company to work with happy to use time and time again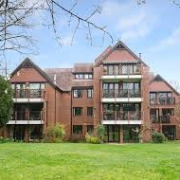 Aura Carpet Cleaning carried out carpet cleaning on my apartment In Leigh Woods before Id moved in, carried out a very thorough clean on time very professional and impressive results.
Very courteous and efficient. The carpets have been revived to their former glories and I wouldn't hesitate to recommend Aura Carpet Cleaning to friends. Excellent carpet cleaning results
Good prompt service and good results
Got Aura in for carpet cleaning in my home last year  was pleased with the service very smart and friendly use Aura carpet cleaning regularly now for other properties  and  I'm always pleased with the carpets after cleaning
Whole house cleaned with Aura Carpet Cleaning to good effect will use again.
Well done carpets much cleaner and dry by time I got back from shops wife pleased  quick service
Professional service carpets dry and clean
Good experience, on time, polite, good service
Prompt,  efficient, knowledgeable, felt the team where also friendly and professional and did a five star job or poor looking carpets bringing some life back into them, thanks