Carpet Cleaning Bristol get your Carpets like New
With Professional Local carpet And Upholstery cleaning Bristol services
Carpets act as filters in your home, trapping dust, dirt, and other pollutants. Regular cleaning is essential to maintain not only the appearance of your carpets but also the air quality in your home. At Aura Floor Care, Carpet cleaning Bristol we understand the importance of clean carpets, and our expert team can help restore your carpets to their original appearance. providing amazing carpet cleaning & upholstery cleaning 
Carpets fresh and clean
Protect your investment and improve the appearance of your carpet, and breathe easier knowing that your home is cleaner and healthier. Trust Aura Floor Care carpet cleaning Bristol to clean and restore your carpets to their original appearance.
The Best Private home or commercial carpet cleaning Bristol we provide it all 
Looking for the best carpet cleaning in Bristol? Look no further than our top-rated carpet cleaners Bristol team at Aura Floor Care. With our years of experience, professional services, and commitment to providing the best possible results for all your carpet cleaning needs, contact us today to schedule your appointment.
Say Goodbye to Stains and Hello to Fresh, Clean Carpets!
Are you tired of wasting time and money on under-the-sink DIY stain removal products that just don't work? Do you feel embarrassed when your carpets show every spot and stain, especially when guests are on their way?
looking for reliable and experienced carpet cleaning services to maintain your home or office's cleanliness and appearance? Look no further than Aura Floor Care!
Our Expertise in Bristol Carpet Cleaning
At Aura Floor Care, we understand that one size does not fit all when it comes to carpet cleaning. That's why our friendly and knowledgeable staff will help you find the right method to suit your carpets.
Whether you have delicate wool carpets that require Woolsafe cleaning or a high-traffic office that needs regular maintenance, we have the expertise and equipment to get the job done right.
Deep Steam carpet cleaning 
Hot water extraction often referred to as steam cleaning, with our specially formulated award-winning Professional carpet cleaning solution is impregnated deep into your carpets to remove dirt, and oils to them be extracted out with our high-powered carpet extraction machines, Leaving carpets clean and fresh with fast drying times
All to BSI British Standards and IICRC S100 Standards. With over 20 years of experience, becoming the most award-winning carpet cleaning companies in Bristol company, providing only premier carpet cleaning results for your carpets. Our use of premium equipment and workmanship and best-in-range products, inversion heated steam cleaning carpets guarantees the best possible outcome for your carpets, leaving them looking their best.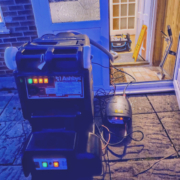 Our Carpet Cleaning Services
At Aura Floor Care, we offer a wide range of carpet cleaning services for both domestic and commercial clients. Our services include:
Professional Stain Spotting Services: Our team of experts can remove some of the toughest stains, leaving your carpets looking like new.
Domestic Private Home Carpet Cleaning Bristol including Steam carpet cleaning: offering carpet cleaning services in Bristol and Bath for private homeowners.
Commercial and Industrial Carpet Cleaning: We provide carpet cleaning services to businesses across the UK.
Pro-Shield Carpet Protection: Our Pro-Shield Carpet Protection service helps keep your carpets looking clean and new for longer.
Office/Workspace Carpet Cleaning: We offer carpet cleaning services to commercial clients to keep their office/workspaces looking their best.
Domestic Home Move-In Outs/End of Tenancy Carpet Cleaning: Our carpet cleaning services are perfect for those moving into or out of a home.
Refresh or Annual Bi-Annual Carpet Cleaning Services: We offer regular carpet cleaning services to keep your carpets in top condition.
Maintenance Commercial or Domestic Carpet Cleaning: Our maintenance carpet cleaning services ensure that your carpets always look their best.
Carpet Cleaning Services for Your Business: As a business owner, we understand that the appearance of your office is essential for your employee's and customers' health and well-being. That's why we offer commercial carpet cleaning services to keep your carpets looking fresh and clean. We also offer facilities and property management services and work with landlords, hotels, and serviced apartments to maintain their carpets' cleanliness. Carpet Cleaning  Bristol: Let Aura Floor Care Help You Stop wasting time and money on ineffective DIY stain removal products and old wives' tales. forget DIY carpet cleaner hires and call the professionals 
Let Aura Floor Care help you achieve fresh, clean carpets with our expert services.
Contact us today for a free quote to schedule your appointment and experience the difference a professional carpet cleaning can make. Providing you with professional Carpet Cleaning Services
Experienced, Accredited, Reliable,
Our experience, build-up of knowledge, technical know-how, trade product suppliers, contacts, and research has helped us to become Bristol Bath and surrounding areas leading carpet cleaning service. Achieving several best Carpet Cleaning services in Bristol business awards and being the only local carpet cleaning company with the prestigious honor of the highly acclaimed and sought-after Senior Membership of the National Carpet Cleaning Association

Aura Floor Care proudly provides services for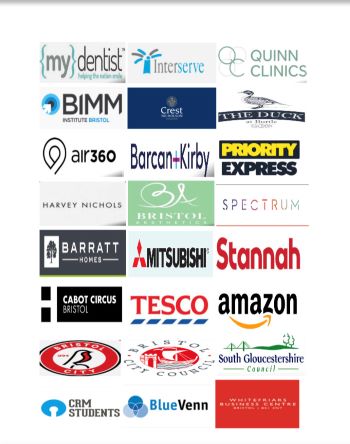 In our carpet cleaning experience, one size does not fit all.
Our friendly staff can help you find the right method suited to your carpets.
Training Aura floor care has completed
Ashbys Insurance approved Carpet Cleaning Course Stage 1
Ashbys Insurance approved Carpet Cleaning Course Stage 2
Prochem Stain removal course
Prochem Carpet cleaning course
Prochem Hard Floor Cleaning & Maintenance course
Nu Life Hard Floor Cleaning & Maintenance course
National Carpet Cleaning, Carpet, Upholstery, and Hard floor training courses
Marble Cleaning and Sealing, New life Manchester
Trade
Aura Floor Care Senior National Carpet Cleaners Association
Aura Floor Care are full members of Trustmark, government-endorsed standards
Pas 86 BSI British Standard
IICRC S100 standard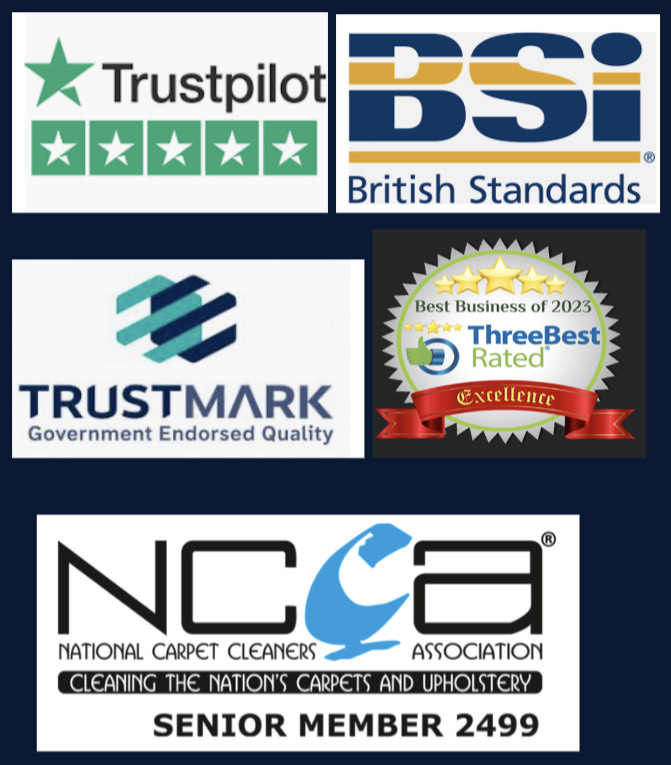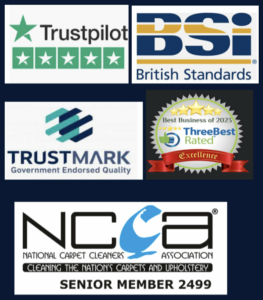 Why choose us to clean your carpets?
Extensive Range of products and equipment ✅
Child and Pet safe products ✅
Excellent local Reviews ✅
Trustmark Government Approved Membership ✅
National Carpets Cleaning Association Senior Membership ✅
Fast Drying Times ✅
Amazing results (Check our before and after page) ✅
 70 percent of our customers returning or referrals and carpet cleaning results speak for themselves
Easy to book Carpet cleaning Bristol!
Used Aura for cleaning my carpets are not only really clean they are practically dry and smelled fresh considering we have two dogs was very impressed, also removed stains in my daughters bedroom, Rose Steer, Sefton Park, Horfield Bristol

 
With substantial investment invested in equipment and trained in all aspects of stain removal techniques by and have affiliations to leading carpet cleaning product manufacturers. This ensures knowledge and to remove some of your most stubborn stains and although no carpet cleaner in Bristol can guarantee to get every stain out. We have the best chance "if we can't remove it no one can"
called Aura, to Clean our Carpets in Saltford, they removed make up and other stains that a didn't think would have came up informative, nice guys thanks! Tessa Edmonds, Bath Road, Saltford

Our Accreditations are your Guarantee of the Quality of our work and the standards you can expect from us from start to finish