Choosing a carpet Cleaning company
mistakes often made when choosing a carpet cleaning company
1.Choosing a company based just on their equipment boasts
Choosing a company just based on equipment is a pitfall that has affected many people, although it is important to have the best equipment in the wrongs hands ie an untrained unregulated company can cause an untold amount of damage and threats to your safety and security.
Many boast of "machines that remove any stain" which is a falsehood, certain stains must be removed by stain spotting products, agents and a competent carpet cleaner who has completed relevant stain removal course would have the best advantage in removing tough stains.
The Trustmark badge as a sign that stain removal courses have been fully completed.
2.choosing a carpet cleaning company without any membership of accredited associations
Always look for Government-backed Associations, not just on the companies website but ensure they are on the association's website.
The best government-backed association is Trustmark which ensures the company has full insurance and regular training and also has completed the necessary stain removal courses to ensure best practice and be competent  in the carpet cleaning  trade don't go with any company without  this certification
3.No offer of a Money back guarantee
Every carpet cleaner should have a guarantee to back up the effectiveness of the work they do, there are many different ones, the best guarantee is that the company will clean the carpet to the nearest obtainable state or your money back without quibble
4.Choosing a carpet cleaner based on worthless special offers
Many carpet cleaners have 50 per cent off rrp offers that last for years, and pricing on site before even a call as been made about the condition and size of your carpets.
Beware of carpet cleaning companies that give prices before asking as many questions as possible, or possible viewing to gain a qualified insight and to give a written quote before cleaning your carpets, its a false economy.
many are involved in bait and Switching using one ineffective cleaning process then charging you more using cheapest products and equipment and franchises with no concern for you or your carpets, your safety or property just profit. that's not the way we operate Aura Floor care and this method is frowned upon by the National Carpet cleaners association
5.Choosing a carpet cleaning company without testimonials
One of the most important aspects in choosing a carpet cleaning company is the previous customers' experience. Without genuine reports from other customers and a clear presentation of the work completed you have no idea of what the end results can be if unsure ask the carpet cleaning company to what experience they have and relevant genuine  testimonials
 Reasons to choose Aura Floor Care 
1. Trustmark Badge and membership
A Trustmark approved government endorsed standards operator must undergo strict processes before becoming a member including being a member of the National Carpet Cleaners Association, abide by the National Carpet Cleaners Associations code of practice. Have attended the NCCA training and passed the written assessment and exam, Attended an Advanced Spot and Stain Removal course.
Have full insurance and treatment risk cover, plus have been actively involved in the industry for over two years. All work is to comply with government standard and the British standard PA86 and to have attended a training course every 3 years, to work to strict health and safety standards and to uphold and abide by both the NCCA and Trustmark's code of practice.
2. Full membership of the Approved Carpet Cleaners Association and Full membership of the National Carpet Cleaners Association
The highly accredited membership of the NCCA is the benchmark of quality, workmanship, and service any carpet cleaner without this should be avoided like the plague as they have no governing body for you to approach if they were not up to standard.  Our membership number is 2499.
NCCA members are professionally trained carpet cleaning companies and agree to work to our Code of Practice when they join, this sets us apart from other carpet cleaners and ensures that we only use the best cleaning agents and carry out all the correct and necessary procedures before, during and after the cleaning process.
3. Genuine reviews testimonials and before and after pictures
Who better to tell out about a carpet cleaning company than the reviews from the many happy customers they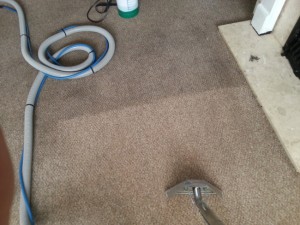 have serviced, genuine testimonials should be available on request and retrievable on the website ,
beware of cleaning companies that give you nowhere to leave feedback as you won't know their ability also you will not be assured of the quality or the company's decency. Images of work should be available on a before and after page which should clearly state the images are of the companies own work which is genuine and of there work
4.Genuine no hassle, no hard sell, No bait and switch, pricing and full guarantee
Pricing for cleaning carpets& upholstery the best way should be done with no hard sell, gimmicks, travel costs, we carry out a  phone survey and can offer estimates and can come out for a no hassle, no-obligation written precise quote if necessary advising you on the best methods and honest advice going forward of what you can expect from the clean, we can normally come out rapidly completing work within days
please make sure these correct measures are in place before choosing a carpet cleaner in Bristol for your safety, the protection of your furnishings and to attain quality workmanship.
 5. Trade  Qualifications
Ashbys Training course, Stage one
Ashbys training course Stage two
Aura Floorcare completed Prochem intensive Stain removal course,
Completed the National Carpet Cleaners Association carpet and hard floor cleaning course, Level One
Completed the National Carpet Cleaners Association level two
National Carpet Cleaners Association members,
Approved Carpet Cleaners Association members,
Aura Floorcare  clean to PES86 the British standard of cleaning,
Aura Floorcare Bristol clean to COSHH health and safety standard
Service to the IICRC S100 Standard for Professional Cleaning and Maintenance of Textile Floor Coverings.
6. Local company
We are your  local based company supporting local trade and don't have high travel charges were local clean in a  pair who believe in giving you the best carpet cleaning experience via years of knowledge best equipment  and the correct training = the best, professional  carpet cleaning results support your local company choose Aura Floorcare    
Call Paul and Kerry at Aura Floorcare, we're here to help we believe there's no such thing as a stupid question can offer you honest information and help going forward call us 07534183880 or 01172791682 from 7 till 7 or 7 to 6 Saturday or click the box below, Thanks From the team at Aurafloorcare
"

Give your carpets a good Aura for 2014

"

We are your local, affordable, professional carpet cleaners, don't hesitate to call Paul or Kerry, give us a ring we are always more than happy to help for advice or to answer any questions at the office on 01172791682 or mobile 07534183880
ALL MAJOR CREDIT/ DEBIT CARDS ACCEPTED