COVID 19 Corona Deep Cleaning Bristol and Nationwide
Get your workplace, home, move, safely back on track with our Corona (Cov 19) deep cleaning, Fogging Fumigation services
 Stay safe with our Corona Deep Cleaning services
Professional Premium Fogging, fumigation services are required to ensure viruses like Corona, are eradicated
Aura Floor Care's deep cleaning virus fumigation process involves, the most effective solution rapidly killing viruses on contact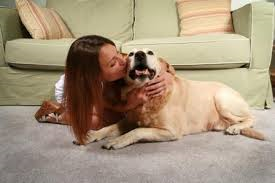 Keeping you, your Employees, family, and friends safe With our Corona Virus deep cleaning methods

The areas can be rapidly completed with this process areas ready for use in 8 hours, full area sanitation, virucidal can be completed out of hours For convenience
Lets us help protect you and your employees
with  essential services of Virucidal cleaning, premium service of  fumigation, Fogging,  services all to
EN1276 bactericidal and EN1650 fungicidal certification

Our treatment can be used on all wet cleanable surfaces.
NON-HAZARDOUS IN DILUTION
BIODEGRADABLE
ALCOHOL AND BLEACH FREE
NON-FLAMMABLE
NEUTRAL PH
SUITABLE FOR BIO-HAZARD CONTROL FOGGING
PASSED & APPROVED TO EUROPEAN STANDARDS
ANTI-BACTERIAL EN1276 LOG KILL 6 = 99.9999%
ANTI-VIRAL EN14476 LOG KILL 4.33 = 99.99%

Certificates of Works provided,
Precaution services, Anti Viral, Coronavirus treatment, provide us details, we can provide the service requirements Now providing extra Safety contact us easy Via Photos measurements and Social distance onsite quotes, WhatsApp send us your pics and details
Effective on envelope Coronaviruses, including COVID 19
via implementation via Fogging is the most effective way for your office, workplace or homes
With our Corona deep cleaning anti-virus treatment as protocol, we deploy Emergency measures to protect you and your employee's, friends, family, such as disinfecting equipment change of PPE before and after each job
Aura Floor Care's team hope you stay safe, we prioritize your safety at this time, also adding providing a safe service combatting the virus with virucidal certification surface sanitizers for purchasing please enquire
Only the best, effective solutions for Coronavirus Cov 19 Deep cleaning for you! We have worked with product manufacturers to ensure the most effective efficient products to high industry standard our premium solutions are most effective in the treatment of viruses including Coronavirus COVID 19
 Effective Environmentally Safe products
And means of application kills the envelope of Coronavirus making it the safest methodology, fast-drying, deep cleaning fumigation, means quick and safe turnaround while keeping you saying safe
The antimicrobial effects of Envirosafe can last weeks, however, in high use areas where the surfaces are rubbed against and contamination is re-introduced, we advise a more realistic period of 24 hours.
Our virus control Coronavirus deep cleaning fogging/fumigation service customers include
Facilities Management Companies Property managers Landlords Air BNB's Private Homes Homeowners, renters
Our COVID 19 Virus deep cleaning fogging services are used in
Offices Office parks Institutions Homes Shops Businesses Hotels, hospitality Air BnB Vehicles include Vans, Lorry's, Cars, Boats,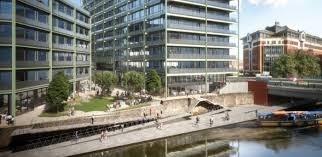 Call our team to inquire about our Virus Corona control deep cleaning services call us on 07534183880 0r 01172791682 or [email protected] or the contact form bottom of page 
or Easy contact via WhatsApp available click top of screen icon
More about COVID 19
Covid-19 is an illness caused by SARS-CoV-2, which is a Coronavirus. Coronaviruses have been around for a long time and belong to a group known as 'enveloped viruses'. It is worth noting that you cannot cure or kill Covid-19, you can destroy the Coronavirus in the environment, but you cannot cure the illness once inside the human body.
Although new studies have claimed hydroxychloroquine can block the virus by increasing endosomal ph required for virus-cell fusion, as well as interfering with the glycosylation of cellular receptors, While other studies have noted the lack of vitamin D in patients.   91 percent of COVID death patients in Uk had other conditions while the rate was 99 percent in Italy