Tile floor Cleaning Bristol
Have you tried every method going to attempt to clean your tile and grout? Chances are you could be making the problem worse. Let us take care of your tile and grout. We offer specialist tile floor cleaning and grout cleaning Bristol area. We offer you natural products to give your slate the best look possible, maintaining the like new look or even better
No more dirty tile floors or grout
Domestic or Commercial, dirty tiles and grout line give an awful impression for friends, family visitors or customers. It can be hard to deal with the constant build up of soil from foot traffic and daily spills the only way to truly get a deep down clean is Choosing a professional local company that specializes in tile and grout cleaning Bristol and Bath and surrounding areas.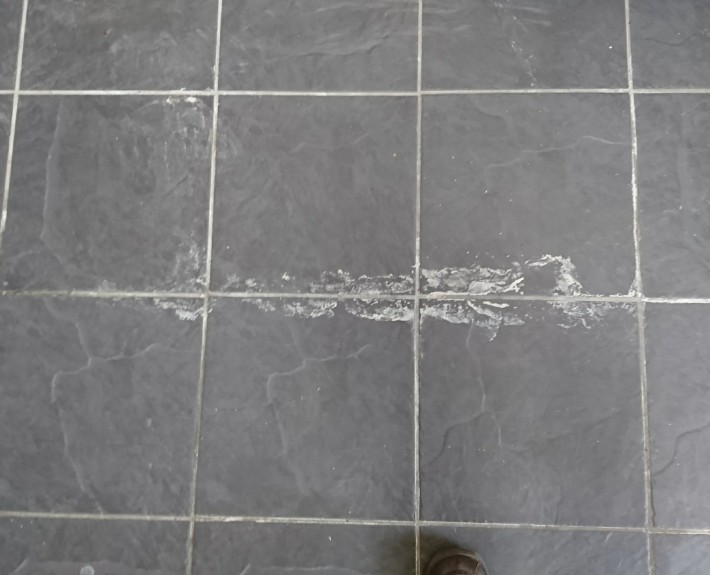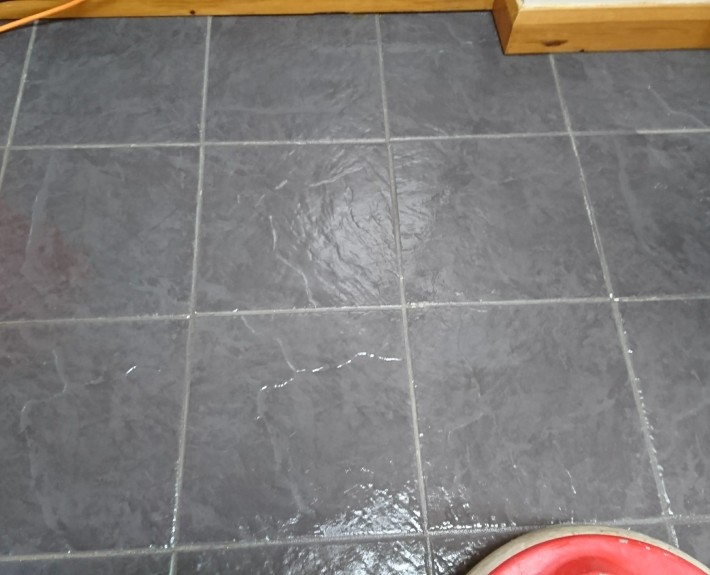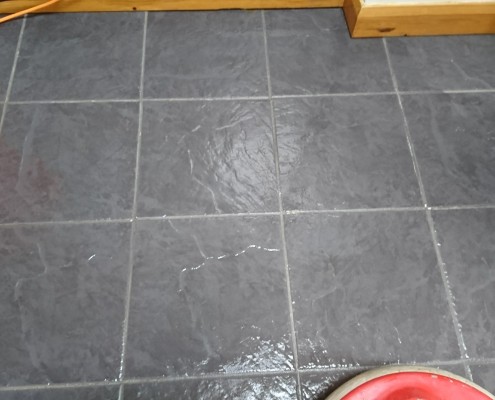 Specialist 12 step cleaning process
Aura floor Cares technicians have the know-how and technical ability to revive your tile and grout, our tile and grout floor cleaning service in Bristol offers a 12 step tile and grout cleaning service to ensure the best results. We carefully protect all of the surrounded furniture before using unique techniques to remove deep seating soil stains food residues giving you the optimum tile and grout cleaning service in Bristol.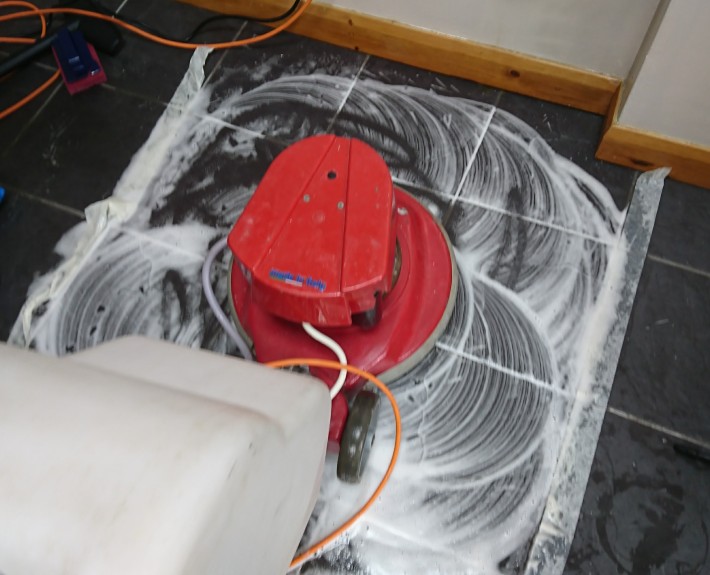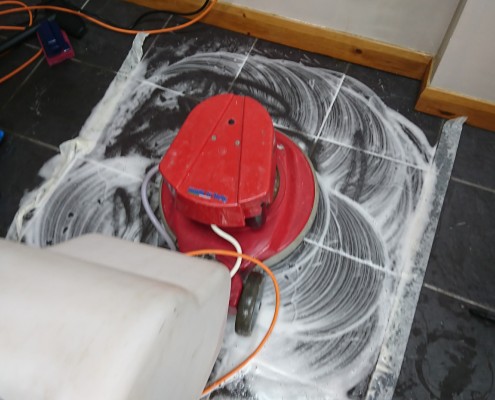 High powered latest equipment
Our equipment is the latest and highest powered to give you the best result. We offer a full guarantee on work. Our tile and grout cleaning service in Bristol utilizes 12 years of experience, latest training,  technologies, and products to give you outstanding results. Our equipment quickly removes stubborn dirt and dirty grout lines, our tile and grout cleaning service in Bristol gives you outstanding results. You will be truly amazed by the effect our specist tile and grout floor cleaning service in Bristol, we can return your grubby tile and grout to new
5 Star service from start to finish
From your first contact with us you will know who you are dealing with a highly reputable company and from the very moment we enter your home or workplace, we will treat you and your furnishings with up most respect. Our processes can give your tile floors and grout cleaning to a like new condition, we can offer sealing agents to keep the tile and grout looking like new all year round
Choose our service with confidence
Choose our tile floor cleaning services with the fact our products are made from natural plant extracts and do not omit odours, you don't need to leave your home.  We undertake great care with health and safety measures and are security aware, all technicians are CRB checked. Haveing achieved many certificates, and completed courses in the hard floor industry. As well a being full members of the National Carpet Cleaners Association and Government endorsed Trustmark membership. yYou are protected by our 100 percent guarantee.
Aura Floor Care pride themselves in serving many domestic and commercial customers offering a professional service of Tile and grout floor cleaning in Bristol, with over 70 percent of callbacks and referrals. Aura offers professional quotes, setting up a time and day to suit you, to clean and restore your tiled floor, our tile floor cleaning service can even be done on a Saturday offering flexibility and professionalism whilst giving you the best service and results for specialist tile floor cleaning services in Bristol.
Maintenance programs
We offer you flexible maintenance program's for both domestic and commercial sector of tiled floor cleaning Bristol, offering advice on cost effective ways to maintain your floor leaving an aftercare pack and are always at hand to give you any advice on products to enhance protect your floor for years to come. We have revived accreditation for the leaders in the trade enabling us to give you the best tile floor cleaning service and advice we strongly suggest due to the nature of tile floor cleaning its best to arrange a quote to fully inspect the area carrying out visual as well as chemistry checks to determine the most effective way of cleaning the tiles and which product could be applied as a seal, coating to protect enhance to tile.
Our tile floor cleaning Bristol  service
1. Pre-inspection and tests carried out to determine the best applicable products for cleaning your tiles, as well as addressing any concerns you may have giving solutions we have available, plus finishes for your tiled floor cleaning
2. On go  ahead we ensure the area is industrial vacuumed to remove any dry residue dirt, skirtings and furnishings are taped and covered ensuring to keep them safe and clean while tile cleaning
3. Natural, green product in solution form is generously applied to the area
4 .The product is left to dwell for a specific time to increase the optimum effect or the solution
5.  A large top of the range rotary machine is used to agitate the solution at high rpm into the tiles being cleaned, a truly amazing process, various  pads, brushes are used dependent on the floor being cleaned
6. Natural, solution is removed and a specific  rinsing agent used to ensure correct ph is met, this can only be done by professionals and a reason many floors attempted by other companies or in-house cleaning  get very dirty weeks after they have been cleaned
7. Ph is checked once we have optimism acidity we begin the drying process using industrial fans for best results and faster service
8   Once the floor is completely dry we apply a choice of sealers, protectors, impregnates giving you a choice of amazing finishes from Matt satin or different gloss finishes dependent on tile, stone type.
9. leave you with an aftercare pack on how to look after your tiled floor, offering a relevant maintenance program to keep your tile floor looking amazing for years to come.
Training

Prochem Hard Floor Cleaning & Maintenance course
Nu Life Hard Floor Cleaning & Maintenance course
National Carpet cleaning, Carpet, Upholstery and Hard floor training courses

Trade

Aura Floor Care are full members of the National Carpet Cleaners Association

Aura Floor Care are full members of Trustmark, government endorsed standards

Pas 86 British Standard
Helpful Google  keyword search tool
Tile floor cleaning Bristol
Tile floor cleaning Bath
Aura Floor Care is available Monday to Saturday 8 till 7 to take any questions on Tiled floor cleaning services Bristol, Bath and surrounding areas, or use the contact form for any queries, we are also on Whatsapp and are more than happy to receive pics of you floors that need tile cleaning. we believe in professionalism and honesty and ask the same of our customers. we look forward to adding you to our fast growing customer base, as well as giving you the best results for tile cleaning and sealing going forward.
Call Aura tile cleaning in Bristol  for all your tile floor cleaning needs in Bristol-Bath and surrounding areas 07534183880 01172791682
call us and give your tiled floors the Aura they deserve