Carpet Cleaning Bristol, looking for Carpet Cleaning in the Bristol area?
Professional Bristol Carpet Cleaning 
Welcome to Aura floor Care, Bristols leading independent carpet cleaning and hard  floor cleaning company
carrying out professional carpet cleaning in Bristol & Bath and national commercial carpet cleaning services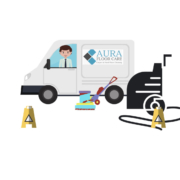 Offering you only deepest cleaning and achieving premier results. With over 20 Years of Experience. a professional award-winning family company Using only premium equipment and workmanship to give you the best results on your carpets. Carpet Cleaning Services We Carry Out 
Carpet Cleaning In Bristol & Bath
Stain Spotting Bristol & Bath
Commercial Industrial Carpet Cleaning Across The UK
Pro-Shield Carpet Protection
Carpet Cleaning Near You
Office/Workspace Carpet Cleaning
Domestic Home Move-in Outs/End Of Tenancy Carpet Cleaning Bristol
Refresh Or Annual Bi-Annual Carpet Cleaning Services
Maintenance Commercial or Domestic Carpet Cleaning
Experienced, Accredited, Reliable,
Our experience, build-up of knowledge, technical know-how, trade product suppliers, contacts, and research has helped us to become Bristol Bath and surrounding areas leading carpet cleaning service. Achieving  several best Carpet Cleaning services in Bristol business awards and being the only local carpet cleaning company with the prestigious honour of the highly acclaimed and sought after   Senior Membership of the National Carpet Cleaning Association

Aura floor Care offers only the most professional service of carpet cleaning in Bristol, Bath giving you the best results,
Carpets are the filters of your home, choose us to clean and restore them to their best appearance
ARE YOU
TIRED of trying every under-the-sink DIY supermarket stain removal product going to try to remove those unsightly STAINS to NO avail
FED UP with wasting your time looking through Youtube, and Internet Forums of endless old wives tales of everyone's solutions for carpet cleaning that don't ever seem to work for YOUR carpets 
Carpets looking worse than before attempting carpet cleaning yourself?
Does the  Supermarket carpet cleaning  Machine just seem to be moving dirt around?  After hours of trying left with discolored boggy, smelly carpets? And Worse stains than before the DIY attempt?
Embarrassed when Every spot, stain, dirt patch seems to show up on the Carpet always  Just before friends family coming over?
Or that visit from Head office approaching and although your general cleaners try their very best The office carpets looking in a terrible state with general cleaners appearing to be moving dirt around and visibly horrendous stains? Presenting NOT a good look for your business or the health of your employees and visitors?
RUSHING AROUND  trying every company rather than a professional set maintenance bi-annual/annual program to keep your carpets indefinitely cleaned?
LANDLORD inspection LOOMING with proof of professional carpet cleaning work receipt required?
Delicate wool carpets need a professional Woolsafe method of cleaning?
Office Park, office block, or Office Start up or move in need of regular carpet cleaning maintenance to represent your company?
looking to save time and expense of replacing office carpet tiles?
Facilities Management, Property Management looking for a reliable, Accriteded, experienced company to help with your portfolio of customers' carpet cleaning requirements?
 looking for Landlord, Serviced apparment portfolio carpet maintenance service?
We've got you covered!
Aura floor Care is in the privileged position of having the attained skills via longevity of over 20 years of experience and constant training, to tailor the correct method of carpet cleaning to your carpet construction and fiber type, offering a range of methods and products.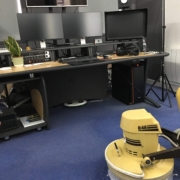 In our carpet cleaning experience, one size does not fit all.
Our friendly staff can help you find the right method suited to your carpets.
Having started in the carpet cleaning trade due to having an experience of  a carpet cleaning company unfortunately leaving soapy chemicals in our carpets led us to the creation of Aura floor Care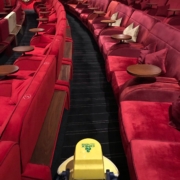 Our Ethos of Training in the field before commencing any work and learning the correct chemistry to give our customers the wow factor without harsh chemicals
As well as a vast amount of experience in the carpet cleaning trade, Aura Floor Care has completed Training by
Training
Ashbys Insurance approved Carpet Cleaning Course Stage 1
Ashbys Insurance approved Carpet Cleaning Course Stage 2
Prochem Stain removal course
Prochem Carpet cleaning course
Prochem Hard Floor Cleaning & Maintenance course
Nu Life Hard Floor Cleaning & Maintenance course
National Carpet cleaning, Carpet, Upholstery and Hard floor training courses
Marble Cleaning and Sealing , New life Manchester
Trade
Aura Floor Care Senior  National Carpet Cleaners Association
Aura Floor Care are full members of Trustmark, government-endorsed standards
Pas 86 BSI British Standard
IICRC S100 standard
Why choose us to clean your carpets?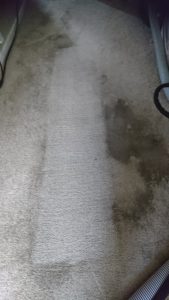 Extensive Range of products and equipment ✅  
 Child and Pet safe products  ✅
Excellent  local Reviews ✅
Trustmark Government Approved Membership ✅
National Carpets Cleaning Association Senior Membership  ✅ 
 Fast Drying Times ✅
 Amazing results (Check our before and after page) ✅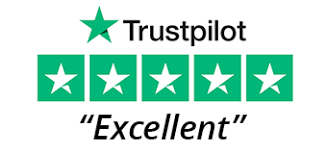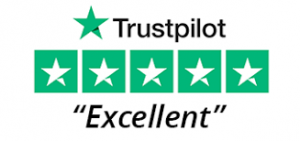 GET A FREE QUOTE

Superior Carpet Cleaning
Professionalism experience and know-how
looking for reliable Carpet Cleaning Bristol? Call Aura Floor Care, on 01172791682  07534183880  For free quotes.  
Looking For Reliable Professional Carpet Cleaning Bristol?
Choose our Bristol-based carpet cleaning if you are looking for a reliable and truly professional carpet cleaning service. Whether  moving in, moving out, end of tenancy office carpet cleaning, commercial/industrial carpet cleaning specialists  
Looking for a convenient service and quick drying times? Or need the office carpets cleaned. for a  professionally reliable reputable service  Join our growing list of satisfied customers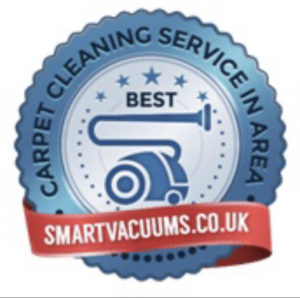 Award-Winning Providing, Trustmark Government Endorsed, State Of The Art Equipment 
Giving you a service that's fully insured and fully guaranteed. Our carpet cleaning Bristol has full membership of both  National Carpet Cleaners Association and the Approved Carpet Cleaners Association.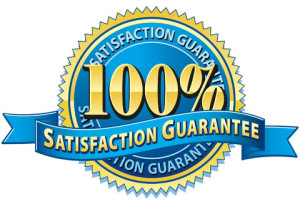 Offering you carpet cleaning in Bristol to PAS 86 British standard using only high-end equipment ensuring fasted drying carpets and a deeper cleaning, ensuring your carpets are cleaned sanitized produces optimal results without the outdated methods that leave harsh chemical residues carcinogens and overwetting,  Aura Floor Care doesn't provide a splash over, spash and dash service, we provide you with child & Pet-friendly optimal solutions and invest heavily in training, and equipment, to give the most effective carpet cleaning results providing you superior results with fair honest pricing. 
 With 70 percent of our  customers returning or referrals  and carpet cleaning results speak for themselves
Carpet Cleaning Options
Whether Our Carpet Cleaning Service Is Completed With Our Mounted Units To Our Complete Access Award-Winning Portable Units,

To Floor Conditioning Machines Specifically Designed For Rapid Clean And Dry Of Large Area Commercial Premises Carpets.

Our Bristol Carpet Cleaning Service gets the best results on both residential and commercials  
Give us a call we are here to help with any questions?? 
We believe there's no such thing as a stupid question call us for any advice on carpet cleaning Bristol and make it our mission to answer any queries you may have,
call us
 Our Bristolian local team has the advantage as in most cases we have probably carried out a carpet cleaning service on your street or businesses park before. Via the advantage of  being an established  company carpet cleaning  in Bristol for over 15 years
Call us for a free quote 
We offer you a friendly easy to book and professional, reliable service, that always puts our customers first. Don't take our word for it, just listen to some of our 100s of satisfied customers giving us the best reviews for carpet cleaning services in the area 
5 Star Reviews Trusted local reviews

 

Easy to book Carpet cleaning Bristol!
Contact us to arrange a free quote or email us your carpet cleaning requirements
Contact Us
Professional Domestic & Commercial services provided 
We provide you with experience and technical know how to ensure great results as well as setting the most convenient times including weekends, nights to suit any schedule Call us for a chat or to arrange a free no obligation quote.
Book Carpet Cleaning
Get in touch now to get a completely free no obligation quote
Our quality accreditations Traning and experience are your guarantee of the quality of our work and the standards you can expect from us from start to finish. Ensuring we give you the ultimate confidence going forward from the moment we arrive at your home or workplace, we treat your furnishings with respect giving you the best carpet cleaning service in Bristol and surrounding areas  
Professional domestic and commercial carpet cleaning Bristol
As well as many domestic customers we also carry out work for many commercial carpet and hard floor cleaning customers including commercial office blocks, energy providers, financial Services, media companies, bars, clubs, private, public and special schools, nurseries, local councils to concert halls, including services on the new Bristol City stadium.
Support  Your local Bristol Carpet Cleaning Business
We're no franchise or call center operatives you will get straight through to us and we carry out the carpet cleaning in Bristol ourselves.
Be sure to get friendly service whether domestic carpet cleaning of a small room, end of a tenancy, or moving home, Scotchgarding, Stain removal, to larger scale commercial carpet cleaning a large area. Give us a ring to arrange a very competitive free honest no obligation quote. Giving you great results and amazing service
for cleaner, fresher, dryer carpets, cleaned with the utmost care and professionalism Call Aura Carpet Cleaning "and give your carpets a good Aura"
Used Aura for cleaning my carpets are not only really clean they are practically dry and smelled fresh considering we have two dogs was very impressed, also removed stains in my daughters bedroom, Rose Steer, Sefton Park, Horfield Bristol

Areas covered 
Nationwide Commercial Carpet Cleaning service and  local domestic carpet cleaning Bristol, Bath, and surrounding areas
GET A FREE QUOTE
High heat "steam carpet cleaning" Bristol we clean carpets at 240 degrees ensuring sanitizing and dry carpets "Professional Steam Carpet Cleaning is the best" at 240 degrees Fahrenheit!!                              " we not only clean but sanitize "
We use  "Steam Cleaning" pure steam inversion systems units the only method recommended by the world's leading carpet manufacturers. Our Carpet cleaning service is known for using the most powerful equipment and products that can deal with the most stubborn stains and dirt. 
High heat steam =Quick drying times, for Bristol carpet cleaning
Experts In stain removal techniques
With substantial investment invested in equipment and trained in all aspects of stain removal techniques by and have affiliations to leading carpet cleaning product manufacturers. This ensures knowledge and to remove some of your most stubborn stains and although no carpet cleaner in Bristol can guarantee to get every stain out. We have the best chance "if we can't remove it no one can"
Professional stain removal carpet cleaning Bristol, Bath, and Surrounding areas
called Aura, to Clean our Carpets in Saltford, they removed make up and other stains that a didn't think would have came up informative, nice guys thanks! Tessa Edmonds, Bath Road, Saltford
Our Accreditations are your Guarantee of the Quality of our work and the standards you can expect from us from start to finish
Odor Control treatments
We can remove bad odors, using treatments designed to relieve odors from the very backing of the carpets. We have services including Uv lights for Enzyme detection, tools, the specialized agents, the equipment and the experience necessary to deal with and eliminate most types and kinds of odors

Aura, removed that "lived in smell" from my carpets before we moved in, house smells much fresher now. Dan Rossiter, Stuart Street, Redfield
Great testimonials GET A QUOTE NOW We have great testimonials and images of all our own work and we pride ourselves on being punctual, flexible, and delivering a great service. Check our genuine testimonials of work carried out in your area.
This message is only visible to admins.

Problem displaying Facebook posts.

Click to show error

Error: Server configuration issue

Thank you thank you thank you – you did an amazing  Totally recommend these guys 🙂  Jill MCDermott, Redfield 
We are not a Splash and dash company
"you will not find better value or service or reliability please check our verifiable genuine testimonials   "  Aura Floor care " here for all your carpet cleaning cleaning Bristol"
Helpful Google search terms
Steam carpet cleaning
Stain removal experts Bristol
Commercial carpet cleaning Bristol
Carpet protection services
Scotchguarding carpets
Allergy control services
Odor control
Carpet cleaning near me
Office carpet cleaning