About Us 
We carry out professional Floor Care including
Marble floor cleaning and care, marble polishing, All natural Stone Cleaning Bristol and surrounding areas
Aura Floor Care Bristol cleans restores marble flooring, services include Marble polishing using Natural stone floor cleaning methods.
Aura Floor care has acquired the Trustmark certification cleaning Marble in Bristol to the pas 86 standards, we are nationally recommended, trained intensively in Cleaning and restoring hard floors in Bristol and the South West.
Aura floor care provides specifically trained craftsmen to ensure the best methods of natural cleaning and restoration techniques for all types of stone, every product used is derived from natural plant extracts and produce in great Britain in Cheshire, we will not compromise on quality when it comes to bringing your Stone back to life.
Every product we use removes stains and restores your stone in a completely ecological way giving our Bristol Marble cleaning services and other floor care unbeatable results going forward we offer a 100 per cent guarantee on our work, with results incomparable to other methods offering affordable natural stone cleaning Bristol and surrounding area.
We believe that although every effort can be made to clean your stone floors yourself the best way forward is to call out a professional.
Aura floor care restore, clean and polish  all natural floors specialist Marble floor cleaning, slate floor cleaning and tiles in Bristol and surrounding areas
All natural stone over time will lose lustre and become dull over time. Stains can cause pigment degeneration of colours and loose the stones natural sheen we cleaning stone floors cleaning marble and polishing to give your marble the shinning Aura it deserves we offer slate cleaning and restoration services as well as tile cleaning
for all your Marble, State cleaning Bristol and restoration needs we are at hand using the best technique's offering Trustmark backed certification and fully qualified stone floor cleaning and restoration specialists trained at the Nu life floor care centre in Stockport to the highest standard available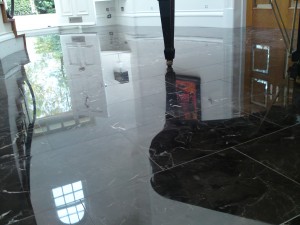 Using only the best practices finest materials natural products we pride ourselves on getting your marble or slate not only back to when you first got it but looking better we ensure to put all our loving care into restoring your marble or slate back to its shining best via our experience and dedication to all aspects of floor restoration whether it be marble cleaning Bristol, Slate cleaning Tile cleaning we have the tools and procedures to give optimum results
We carry out marble floor cleaning, slate cleaning polishing, restoration tile cleaning around the Bristol area and are happy to give any advice "we believe there's no such thing as a stupid question" we cater to both the marble floor cleaning or slate cleaning domestic and commercial customer and offer maintenance contracts so call Aura to clean and restore your Natural Stone
Services
Marble cleaning Bristol, Bath and surrounding areas
Marble polishing
Slate cleaning Bristol, Bath
Natural stone Anti-stain treatments
Natural stone cleaning
Natural Stone colour enhancement
Stone maintenance and Advice
Carpet cleaning Bristol
Give your Stone floor the natural glowing  Aura it deserves
we use the best techniques knowledge know-how and the scientific study's to ensure we are constantly evolving to get you the customer the best results going forward