Aura floor Care
Professional Commercial Carpet Cleaning
Bristol-based company offering nationwide professional commercial, industrial carpet cleaning, office carpet cleaning, workspace carpet cleaning
Commercial Carpet Cleaning
Transform the atmosphere of your business with spotless carpets and floors. Ignoring the importance of a clean environment can lead to negative perceptions from both clients and employees. Did you know that a happy workforce can increase productivity by up to 47%? By investing in our revolutionary corporate commercial carpet cleaning solution, you can create a positive atmosphere and boost your bottom line.
Our approach is different from other cleaning methods that can leave carpets with insufficient drying times, mold growth, mildew, volatile organic compounds, recurring stains, and safety hazards. We eliminate these common issues and cut out trip hazards by removing the need for piping. Additionally, we can work with closed-door security policies and guarantee fast turnaround times.
Our systems are so efficient that carpets are ready for immediate use, minimizing downtime to your operations. Plus, we use quiet equipment that is perfect for organizations that operate 24/7.
Don't let a dirty carpet hold you back from reaching your full potential. Ask for your free demonstration and quote today for our top-rated industrial and office carpet cleaning services in Bristol.
CONTACT US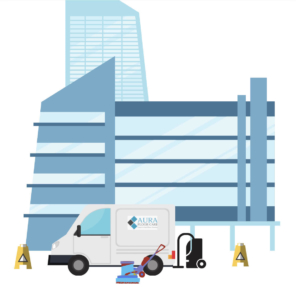 We provide professional service at a competitive rate. Offering you trained specialists in every type of commercial carpet type including Wool, glued back office tiles, cleaning, and restoration. Helping you  provide a healthy clean working environment for you, your employees, and your guests
We provide you with Office carpet cleaning services, large site carpet cleaning, Apartment block carpet cleaning, Office parks carpet cleaning Providing Contract carpet cleaning, and other floor Care services with many contacts in the business sector and growing. As well as Commercial cleaning working with clients in the private sector.
We are known for delivering optimal results. Our clients are from some of the largest companies, including Banks, Financial Services, Media Companies, Energy Companies, Retail, Churches, places of worship, Accountancy firms, Lawyers, Security sensitive areas, Concert Music halls, Bars, Clubs, Private and special schools, Public Schools, and Councils.
Stadiums Including the Bristol City Stadium and many Business parks based in  Bristol, cover nationwide  20 Years of industry knowledge give you, your staff, visitors, and customers the highest standards and reliability, sustaining a clean and healthy workplace
Give your floors a good Aura
We offer you professional carpet cleaning with the experience of many contract carpet cleaning or one-off carpet cleaning tailored service and maintenance programs.
GET A FREE QUOTE

WHAT ARE THE BENEFITS OF OUR CARPET CLEANING SYSTEM
The award-winning system features polymer chemistry for cleaner carpets for longer
Specialized Eco-friendly cleaning solution for a healthy workspace 
Deep cleaning restores brightness to even heavily soiled carpets
Fastest drying times "Walk on your carpets right away" = fast turnaround
No soil attracting residues, which means that carpets stay cleaner than any other system
Eliminates wicking problems – stains do not appear on the surface as the carpet dries
Protector applicants to ensure carpets stay protected from spills
Deodorizing induces fresh-smelling carpets
Why Choose us you ask?
Our many Accreditations and endorsements  offer  you confidence of our ability 

Completed Intensive industry training in the carpet cleaning industry
Work completed to PAS 86 British standards
Specialist professionals specific to commercial carpet cleaning
Full accredited members of The National Carpet Cleaning Association
Year on year Award winning carpet cleaning company
100s of glowing  reviews
Members of the Approved Carpet Cleaners Association
Fully trained professional teams  deployed  = fast turnaround
,
 PAS British standard approved standard of carpet cleaning and Trustmark government certified
ensuring a non-disruptive service
Whether Spot carpet Cleaning, full area Office carpet Cleaning, full Area carpet cleaning industrial carpet cleaning, Large scale carpet cleaning Flood restoration, odor control, all your commercial carpet cleaning Bristol we cover it all give Aura floor care a call on 07534183880 or 01172791682
"giving your workplace a good Aura"
"Carried out services over a short time period to get effective results before the opening of new Bristol Stadium, and a large restoration job. Very pleased with the service and professionalism of the team"
The team are great, carrying out regular maintenance cleaning of our city center office really good effect on the floors, removing all stains off our busy office carpet and the carpet looks much much better. The team are very polite, professional and on time, carrying out work after office hours. The carpets are dry right away and smell lovely".
"Very happy with Auras commercial carpet cleaning service, cleaned our offices with really good effect"
Very impressed, we had carpets cleaned a few years ago by another company, but didn't get anywhere near the results of Auras service
Absolutely fantastic! Job on our large office carpet in our Bristol premises
Very professional service pleased with the result
Carpets came up very well, impressed with the work
Aura carried out Carpet Cleaning and Protection  of large scale office with short notice, completed fast! Carpets look fantastic!. Will use again"
Very polite, Excellent service, cleaned our whole downstairs office floor, dirty carpets look much cleaner now"
Aura Cleaned 3000 Square foot in my offices before move in, in Bristol Very good service and price cleaned on a weekend very quick, very clean"
Aura cleaned our office carpets, very professional service carpets look much better
Aura floor care regularly maintain our offices, prompt, professional, service
Aura were contracted to restore our carpets,very effective service and good results
The floor looks amazing, very impressive service from start to finish
Professional job of maintaining our carpeted areas
Always a great service maintaining our carpets
Good Service! Auras maintenance floor cleaning service is reliable and we were all impressed with the results!!!!
Before opening my new shop, I was searching for carpet cleaning companies, I found Aura Floor Care to be most professional and friendly to start with. Paul was very easy to deal with and was on time and we were astounded with the results very clean carpets and the smell was very pleasant really really pleased with the service from start to finish. Highly recommended service!
1000
s
Join our growing customers enjoying quality professional commercial carpet cleaning in Bristol, Bath and surrounding arrange a no obligation quote
Our Accreditations are your Guarantee of the Quality of our work and the standards you can expect from us when choosing commercial carpet cleaning in Bristol from start to finish