Commercial Carpet Cleaning
  Bristol and nationwide
Aura floor Care, Commercial Carpet Cleaning,  Bristol-based covering nationwide covering company
Award winning
 Up-to-date methods and the latest equipment to get the most effective results.
Carpet cleaning is not rocket science, but chemistry Training Experience and is required to get the Job RIGHT
WHY take the risk with your clients or your businesses carpets
Being the most experienced company in Bristol when comes to commercial carpet cleaning contractors
Intensive training works to British standard PAS 86  working with the industry's leading equipment and product suppliers, has led us attain Multiple Awards
With our vast experience We have been through the trails and errors so you don't have
Get it WRONG and it's you spending money on Expensive repairs and you to blame
Earn Passive income via sub contracting our services with a no worry service
SAVE MONEY
Our Regular maintenance carpet cleaning service saves the expense of replacing carpets
Choose a company who have been contracted to work with the start ups Family businesses to the largest Multi National companies across the U.K.
In a U.K. survey 88 percent of people judged a company and stated would be a factor in working or conducting business by the state of the companies cleanliness especially flooring and carpets
DON'T miss out on opportunities and risk the health of your employees and visitors
Choose Aura Floor Care

Get your office carpets up to Standard without hassle

Book your free on site assessment NOW!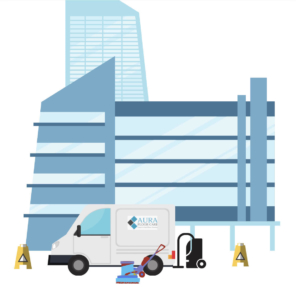 We provide professional service at a competitive rate. Offering you trained specialists in every type of commercial carpet type including Wool, glued back office tiles, cleaning, and restoration. Helping you  provide a healthy clean working environment for you, your employees, and guests

Looking for a professional company to clean and maintain your carpets? Office carpets looking tired and dirty? Need office, commercial carpet cleaning on a deadline? Want to keep your carpets in good appearance and keep your employees and visitors healthy? fed up with calling companies who never get the job done right
CALL AURA FLOOR CARE We  Offer you professional carpet cleaning at competitive prices. We provide  Office carpet cleaning services, large site carpet cleaning, Apartment block carpet cleaning, Office parks carpet cleaning Providing Contract carpet cleaning, and other floor Care services with many contacts in the business sector and growing. As well as Commercial cleaning working with clients in the private sector.
We are known for delivering optimal results as well as trained and conscious of every aspect of Health and Safety procedures and are highly security aware. Our clients are from some of the largest companies, including Banks, Financial Services, Media Companies, Energy Companies, Retail, Churches, places of worship, Accountancy firms, Lawyers, Security sensitive areas, Concert Music halls, Bars, Clubs, Private and special schools, Public Schools, and Councils.
Stadiums Including the Bristol City Stadium and many Business parks based in  Bristol, covering nationwide  20 Years of industry knowledge and gives you, your staff, visitors, and customers the highest standards and reliability, sustaining a clean and healthy workplace
Give your floors a good Aura
We offer you professional carpet cleaning with the experience of many contract carpet cleaning or one-off carpet cleaning tailored service and maintenance programs.
 Giving the best result cleaning maintaining carpets and hard floors to a high standard with competitive rates With our many awards and industry certification including the National Carpet Cleaners Association full membership, The Approved Carpet Cleaners Association, Trustmark Membership government approved association

WHAT ARE THE BENEFITS OF OUR CARPET CLEANING SYSTEM
The award-winning system features polymer chemistry for cleaner carpets for longer
Specialized Eco-friendly cleaning solution applied using a three-brush scrubbing machine
Deep cleaning restores brightness to even heavily soiled carpets
Fastest drying times "Walk on your carpets right away" = fast turnaround
No soil attracting residues, which means that carpets stay cleaner than any other system
Eliminates wicking problems – stains do not appear on the surface as the carpet dries
Protector applicants to ensure carpets stay protected from spills
Deodorizing induces fresh-smelling carpets
Why Choose us you ask?
Our many Accreditations and endorsements  offer  you confidence of our ability 

Completed Intensive industry training in the carpet cleaning industry
Work completed to PAS 86 British standards
Specialist professionals specific to commercial carpet cleaning
Full accredited members of The National Carpet Cleaning Association
Year on year Award winning carpet cleaning company
Many reviews from local Bristol businesses like yours
Members of the Approved Carpet Cleaners Association
Fully trained professional teams  deployed  = fast turnaround
We hope you will join and grow with us giving you outstanding customer support and close contact for every contract undertaken to keep you informed is why have grown to be Bristol and surrounding areas leading specialist floor care company. Expect friendly corporate attired staff attuned to working to deadlines. Our policy is to loyalty trust and openness maintaining long-term relationships and partnerships. We are always at the other end of the phone offering and support we can.
As our  testimonials display
Maintenance programmes to suit your schedule
Using the latest in technology, products, training, and resources we provide you with a 5-star as well as a cost-effective service,  ticking all boxes and helping you grow as we grow.
We can offer clean-as-you-go one-off carpet cleaning or regular maintenance carpet cleaning removing dust, dirt, and allergens which not only creates and healthier workplace gives a pleasant Aura and much more professional image. 
Offering teams for regular professional maintenance to prolong their valued carpets life, which directly reflects to better return on your investment carpets and better quality business image.  Our maintenance program allows us to keep your building looking clean all year round and effectively sanitized benefiting  the health of your  staff
Our National carpet cleaning services,

offers the most effective carpet cleaning processes, minimising disruption providing competitive and cost effective services whilst maintaining professionalism, reliability, and optimum results Services provided for in commercial and industrial environments.

including. Building a strong portfolio of services completed for national companies in the Facilities Management, Property Management and various trade companies.

Using our state of the art equipment and training will provide fast turnaround times, Training Knowledge including senior membership Of The National Carpet Cleaning Association ensures everything goes smoothly as well as lowering your budget,
And work out of hours service for your convenience
Get in touch to arrange a free no obligation survey  quote
  [email protected] We carry out cleaning in a professional manner causing minimal distractions we can clean on weekends/nights offering the flexibility to meet your requirements. We offer local, friendly, intensively trained, technicians,
Providing you with fully qualified members of the National Carpet Cleaning Association. carpet cleaning to the PAS British standard approved standard of carpet cleaning and Trustmark government certified
Your Carpets will be clean dry and sanitized with solutions applied to ensure they stay clean. we have a variety of methods of cleaning systems available, Aura floor care commercial carpet cleaning can suit our customer's requirements working at all times with health and safety in mind
contract services to keep your carpets clean forever . Offering a high level of commercial carpet cleaning to meet you and your companies requirements.
fully vetted to Crb, working to Cossh, Health, and Safety
Aura floor cares Commercial Carpet Cleaning covering  Bristol, Bath, Swindon, Newport and Cardiff  will select the best fit for carpet cleaning your company or business, explain the benefits and tailor a carpet cleaning program designed to achieve the best cleaning for your maintenance cleaning budget
Carpets Cleaned sanitized and dry. "Walk on your Carpets right away"
Weekends evenings, no problem!
Fast drying carpet cleaning, no more carpets drying in days removing grime drink foods stains ie tea coffee common in the workplace, watermarks spills oils, tars carpets can be dry in 30 mins due to the high heat and solution being used, and effective drying systems  as well as keeping carpets cleaner after for longer periods
fastest carpet drying times
ensuring a non-disruptive service
leaving your workplace sterile, sanitized, healthy, but also leaving a soft freshy cleaned smell


Before

Whether Spot carpet Cleaning, full area Office carpet Cleaning, full Area carpet cleaning industrial carpet cleaning, Large scale carpet cleaning Flood restoration, odor control, fast carpet cleaning turnaround before and after office parties for all your commercial carpet cleaning Bristol we cover it all give Aura floor care  a call on 07534183880 or 01172791682

"giving your workplace a good Aura"
Our specialist equipment means we can work to closed-door security policy's and can clean wherever requires being cleaned. We don't have any of the limitations of other Bristol carpet cleaning companies ensuring we complete our contracts in a professional manner giving quality service that our testimonials attain to
"Carried out services over a short time period to get effective results before the opening of new Bristol Stadium, and a large restoration job. Very pleased with the service and professionalism of the team"
The team are great, carrying out regular maintenance cleaning of our city center office really good effect on the floors, removing all stains off our busy office carpet and the carpet looks much much better. The team are very polite, professional and on time, carrying out work after office hours. The carpets are dry right away and smell lovely".
"Very happy with Auras commercial carpet cleaning service, cleaned our offices with really good effect"
Very impressed, we had carpets cleaned a few years ago by another company, but didn't get anywhere near the results of Auras service
Absolutely fantastic! Job on our large office carpet in our Bristol premises
Very professional service pleased with the result
Carpets came up very well, impressed with the work
Aura carried out Carpet Cleaning and Protection  of large scale office with short notice, completed fast! Carpets look fantastic!. Will use again"
Very polite, Excellent service, cleaned our whole downstairs office floor, dirty carpets look much cleaner now"
Aura Cleaned 3000 Square foot in my offices before move in, in Bristol Very good service and price cleaned on a weekend very quick, very clean"
Aura cleaned our office carpets, very professional service carpets look much better
Aura floor care regularly maintain our offices, prompt, professional, service
Aura were contracted to restore our carpets,very effective service and good results
The floor looks amazing, very impressive service from start to finish
Professional job of maintaining our carpeted areas
Always a great service maintaining our carpets
Good Service! Auras maintenance floor cleaning service is reliable and we were all impressed with the results!!!!
Before opening my new shop, I was searching for carpet cleaning companies, I found Aura Floor Care to be most professional and friendly to start with. Paul was very easy to deal with and was on time and we were astounded with the results very clean carpets and the smell was very pleasant really really pleased with the service from start to finish. Highly recommended service!
1000
s
Join our growing customers enjoying quality professional commercial carpet cleaning in Bristol, Bath and surrounding arrange a no obligation quote
Commercial Contract Carpet Cleaning
Aura Commercial  Carpet Cleaning Bristol specialize in long term carpet cleaning contracts we currenty maintain several businesses in the South West, ensuring our operatives are punctual, corporately uniformed, always have the latest training and latest most effective cleaning methods available. We also ensure the latest equipment for the job and keep you fully informed of the procedures taking place.
We have many contracts in the Bristol and South west area cleaning quarterly half yearly or every year keeping many commercial areas cleaned and well maintained.  Areas from the smallest to tens of thousands of Square meters for the biggest corporations in the Area we believe in optimum time keeping, discretion, and using the upmost professionalism and quality cleaning methods to ensure the best results going forward
We are not a gerneral cleaning company but a  professional floor care and restoration specializing in cleaning  carpets, to ensure better results than any general cleaning companies.
As many of  our customers find out, our level of training via numerous advanced courses give us the benefit over any other companies, we our proud to have been awarded Trustmark British Standard badges.
It is our company ethos to uphold the principles of being on time, very security and safety conscious and giving you the best service. We promise to look after your project giving honest, sound, practical advice  in order for us to grow together building strong lasting foundations.
Please feel free to call,  to discuss your requirements or arrange a free no obligation quote!