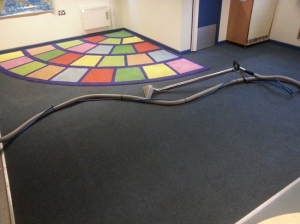 keeping your carpets clean
Importance of Keeping Carpets Cleaned by Aura Carpet Cleaning of Bristol
Since moving into your current home or office, how many times have you had the carpets professionally cleaned? If the answer is never or you haven't had your carpets cleaned in the last 12 months, it's time to tick it off your list of things to do. Here we will explain the importance of keeping your carpets clean and how you can benefit from a professional carpet cleaning service like.
Even if you hoover your carpets regularly, they'll benefit from a deep, professional clean every 12 – 14 months.
Maintain good health
Despite the fact that not many people actually enjoy  cleaning their homes, they do it because they know it is necessary for creating a healthy living environment for their families. The same goes for your carpets. Although you might not enjoy cleaning them, doing so will help to maintain good health in your family.
Cleaning your carpets regularly will get rid of dust mites, harmful pathogens, pollen, bacteria and all other things that can cause health problems and allergies.
If you have pets or children living in your home, it's likely that you will need your carpets cleaning professionally more often.
Keep carpet in a good condition
Cleaning your carpets will help to keep them in a good condition. This can be particularly beneficial when it comes to selling your home. Good quality carpets are likely to add value to your property and will be something potential buyers look for during property viewings.
Even if you're not planning on selling your house any time soon, you should still clean your carpets so they look nice for you, your family and any guests that come round. Not only will your home look better if your carpets are
cleaned but it will also smell better too! You don't want to be known as the family with the weird smelling house after all.
We work in Bristol    for some of the biggest carpet manufacturers they recommend that you have your carpets professionally cleaned every twelve months; however areas that get a lot of footfall may need professionally cleaning more frequently.
If you have tough stains on your carpet, you will also benefit from a professional deep clean, as even though some of the carpet cleaning products available from the supermarket remove the stains from the surface, they aren't so great at tackling stains that have really sunk into the fabric.
Save money
One of the main benefits of keeping your carpets cleaned is that you won't have to replace them as frequently and can therefore save yourself a significant amount of money. It's much cheaper to invest in quality carpet cleaning service than it is to replace your carpets every couple of years.
Easy and hassle-free carpet cleaning
We understand that cleaning carpets isn't everyone's favourite chore, but luckily for you we happen to be excellent  carpet cleaning Bristol at it! We provide easy and hassle-free carpet cleaning services to both domestic and commercial clients  carpet cleaning Bristol and surrounding areas. Whether you need your home, office, pub, club or office carpet cleaned, we're the team for the job!
For more information about our domestic and commercial carpet cleaning Bristol or surrounding areas , get in touch today by calling 0117 279 1682.
Aura Carpet Cleaning your professional carpet cleaning team Bristol and surrounding areas
 Bristol, Bristol, Bath, Yate, Weston Super Mare, Clevedon. Portishead, Blagdon, Kingswood, Chew Magna and many other areas in the South west
By Paul Dunkley  Google+
https://www.auracarpetcleaning.com/wp-content/uploads/2014/04/octobet-commercials-1061.jpg
224
300
auracarp_wp
https://www.auracarpetcleaning.com/wp-content/uploads/2013/04/rect3042-1-43.png
auracarp_wp
2014-04-09 06:51:43
2014-10-20 09:26:00
keeping your carpets clean